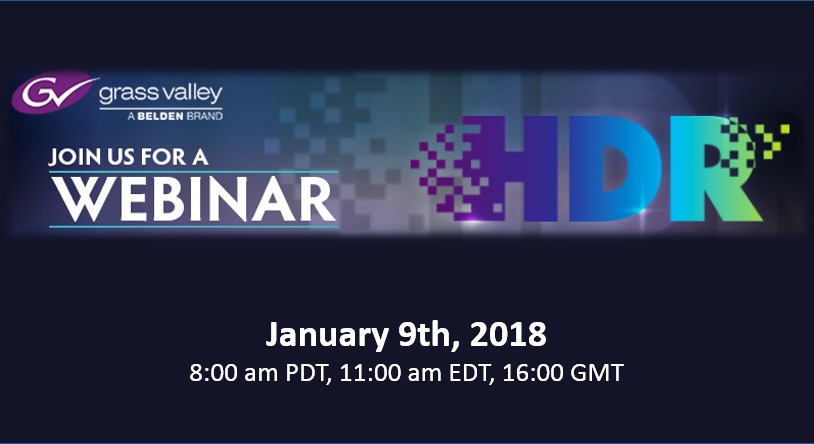 January 9th, 2018 8:00 am PDT, 11:00 am EDT, 16:00 GMT
HDR is the latest "next big thing." Many experts see the improvements in the perceived image quality delivered by HDR as greater than any of the features that make up UHD. Still HDR productions and delivery to the home have not been widely adopted yet, especially for live content. What's holding up more widespread adoption and when should you jump in?
In this Webinar two experts in the field of HDR will present and discuss their experiences gained from more than 3 years of live HDR productions. Join us and learn the status of HDR live productions and some of the best practices to deliver HDR and related SDR content to the user.
Register Now!