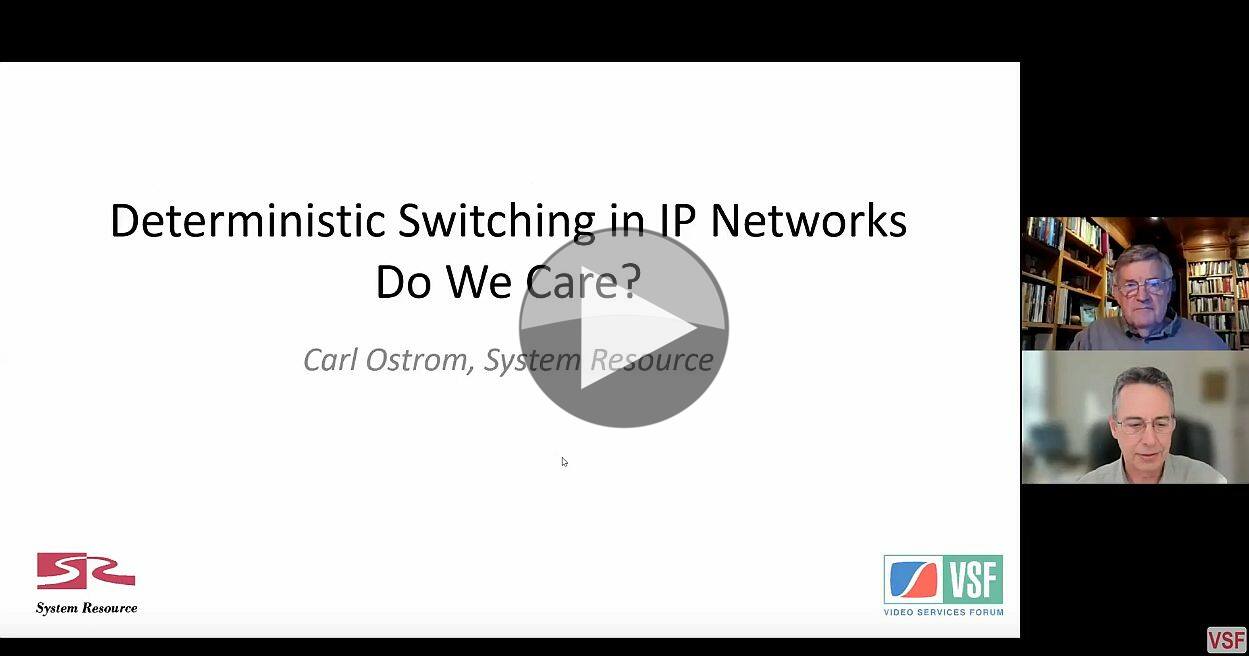 The broadcast industry spent a lot of time getting synchronous cuts working in analogue and SDI. Now IP is being used more and more, there's a question to be asked about whether video switching should be done in the network itself or at the video level within the receiver. Carl Ostrom from the VSF talks us through the pros and cons of video switching within the network itself along with Brad Gilmer
First off, switching video at a precise point within the stream is known as 'deterministic switching'. The industry has become used to solid-state crosspoint switching which can be precisely timed so that the switch happens within the vertical blanking interval of the video providing a hitless switch. This isn't a hitless switch in the meaning of SMPTE ST 2022-7 which allows kit to switch from one identical stream to another to deal with packet loss, this is switching between two different streams with, typically, different content. With the move to ST 2110, we have the option of changing the destination of packets on the fly which can achieve this same switching with the benefit of saving bandwidth. For a receiving device to do a perfect switch, it would need to be receiving both the original video and next video simultaneously, doubling the incoming bandwidth. Not only does this increase the bandwidth, but it can also lead to uneven bandwidth.
Carl's open question to the webinar attendees is whether network switching is needed and invites Thomas Edwards from the audience to speak. Thomas has previously done a lot of work proposing switching techniques and has also demonstrated that the P4 programming language for switches can actually successfully manipulate SMPTE ST 2110 traffic in real-time as seen in this demo. Thomas comments that bandwidth within networks built for 2110 doesn't seem to a problem so subscribing to two streams is working well. We hear further comments regarding network-based switching and complexity. possibly also driving up the costs of the switches themselves. Make before break can also be a simpler technology to fault find when a problem occurs.
Watch now!
Speakers
Carl Ostrom
Vice President,
VSF
Brad Gilmer
Executive Director, Video Services Forum
Executive Director, Advanced Media Workflow Association (AMWA)