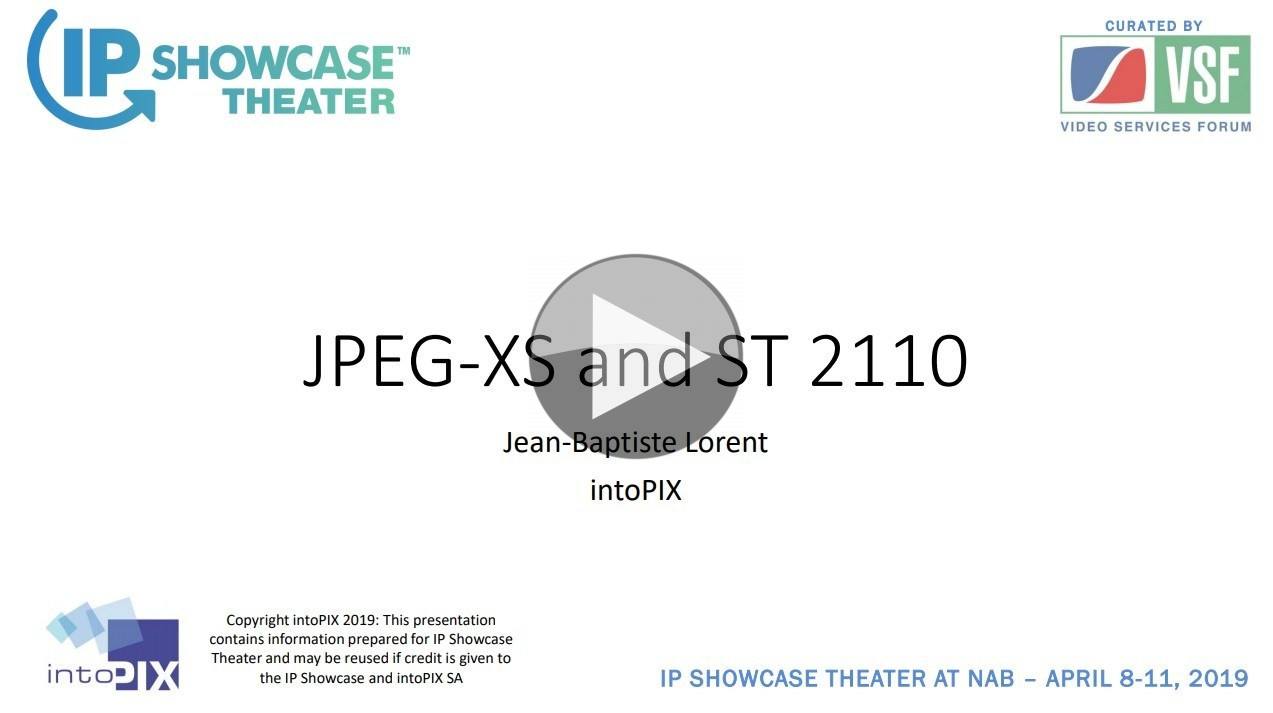 JPEG XS is a brand-new, ultra-low latency standard delivering JPEG 2000 quality with 1000x lower latency; microseconds instead of milliseconds. This mezzanine compression standard promises compression ratios of up to 10:1, resolutions of up to 8K plus HDR and features frame rates from 24 to 120 fps.
Jean-Baptiste Lorent from intoPIX shows how JPEG-XS can be used with SMPTE ST-2110 stack. Part -22 of ST 2110 allows for transport of compressed video essence as an alternative to uncompressed essence – all the other elementary streams stay the same, just the video RTP payload changes. This approach saves a lot of bandwidth and keeps all the existing advantages of moving from SDI to IP at the same time.
Based on TICO which arrived in products four or more years ago allowing HD products to support UHD workflows, JPEG XS was also designed for visually lossless quality and maintaining that quality over multiple re-encoding stages. The combination of very-low microsecond-latency and relatively low bandwidth makes it ideal for remote production of live events.
Speaker
Jean-Baptiste Lorent
Director Marketing & Sales
intoPIX