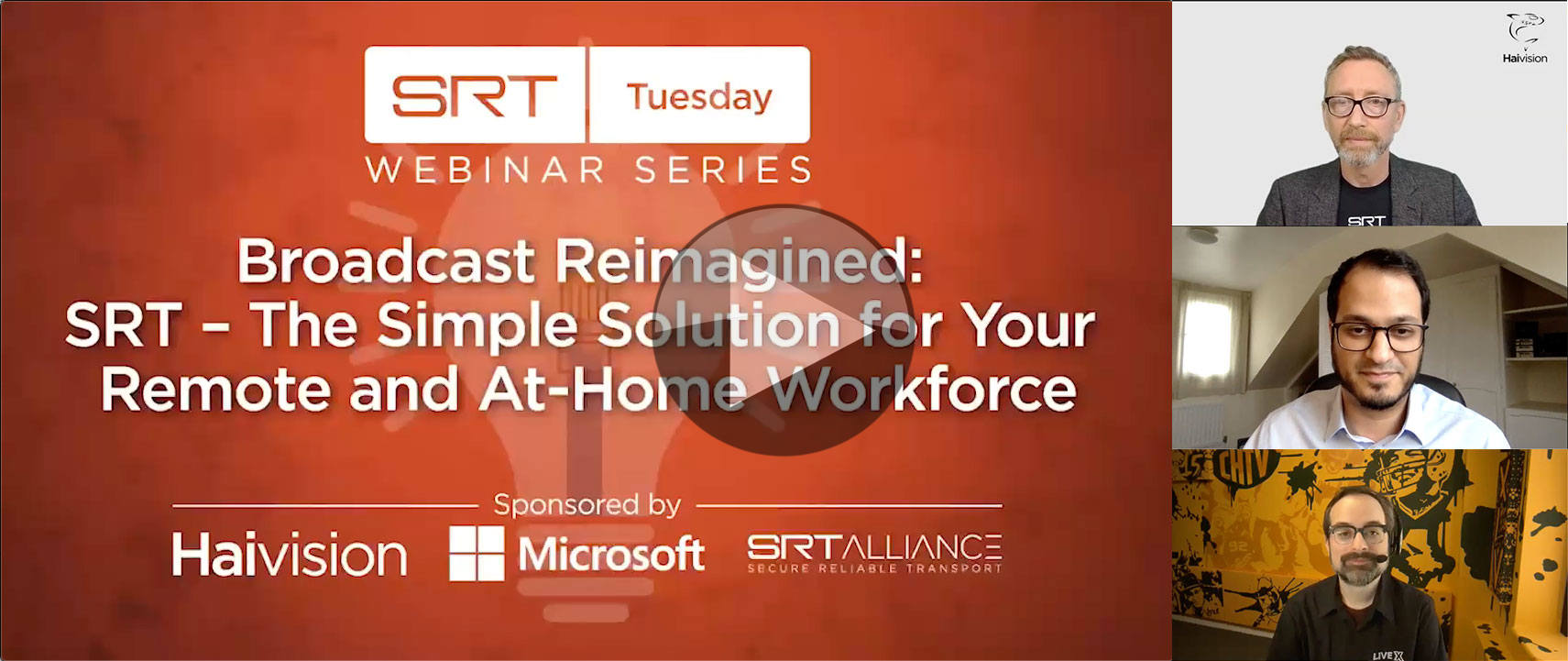 SRT allows unreliable networks like the Internet to be used for reliable, encrypted video contribution. Created by Haivision and now an Open Source technology with an IETF draft spec, the alliance of SRT users continues to grow as the technology continues to develop and add features. Haivision are members of RIST which Kieran Kunhya spoke about in yesterday's article.
Being open-source, SRT is widely deployed in across hundreds of manufacturers so there is a lot of choice, although Haivision do focus on their products in this video. The important part is in how the protocol works to keep the data intact which is dealt with in the second segment from Haivision's Selwyn Jans. Lastly, we hear of some examples of real-world use cases to whet the appetite and start the thought process about how SRT could benefit you.
The fundamental aspect of SRT, as Selwyn explains, is that the packets are counted in at the remote end and if one packet is missing, it's re-requested from the source. Whilst this is how normal file transfers work, using TCP, this has been optimised to ensure real-time media isn't unduly delayed. TCP would acknowledge every single packet and the sender should take note when a packet acknowledgement doesn't arrive. SRT is more efficient whereby acknowledgements are minimised, only re-requests which keeps overheads down. A buffer is set up in the destination so that there is still data available while we're waiting for these packets to be resent. Depending on the network quality, we may need to have enough buffer to deal with several re-requests for the sane packet.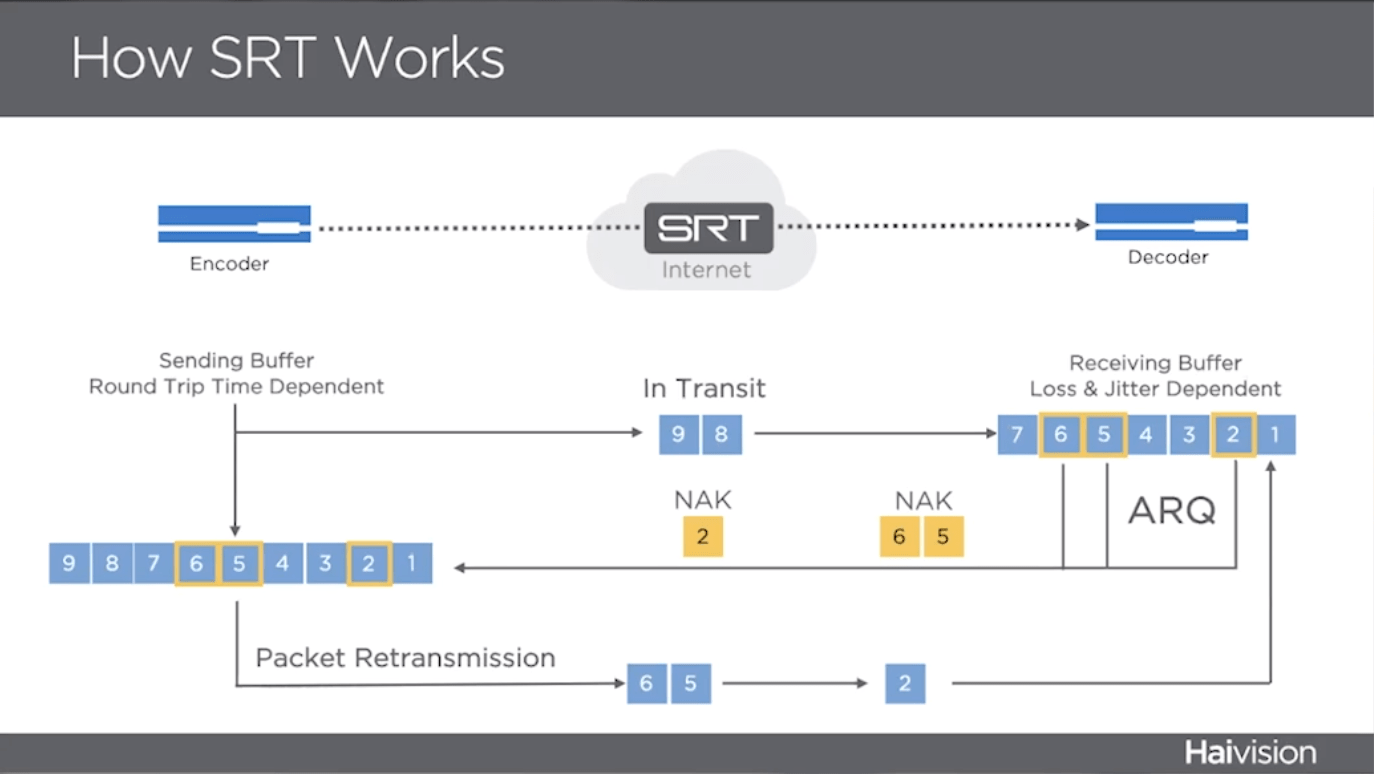 Selwyn expands upon this re-request mechanism and looks the way SRT can be sent, or 'pushed', as well as working in as a 'listener' so that the sender waits to be contacted. before it starts sending any data. You can choose the best one to use to fit around your firewalls. Where there is a NAT firewall, SRT can always be sent out but receiving requests would need firewall modification. One of the benefits of SRT is its ability to be deployed anywhere, including in a home, quickly and easily so firewall changes would not be welcome. For a more in-depth description of SRT, check out this talk from SF Video Technology.
The last section features Corey Behnke from streaming company Live X talking about where they have been using SRT. Replacing satellite is one important use of SRT since in many places, there is sufficient bandwidth available to stream over the internet. Before technologies such as SRT, this was likely to lead to breakups on air, so satellite was the clear winner. Now, there's money to be saved by not buying satellite space. Could ingress and egress is also a very important workflow for SRT, and similar protocols. The panelists explain how this works using as an example the Haivision Media Gateway, though other products such as Techex and Videoflow.
Watch now!
Speakers
Marcus Schioler
Vice President, Product Marketing
Haivision
Selwyn Jans
Technical Video Engineer,
Haivision
Corey Behnke
Producer & Co-Founder,
Live X