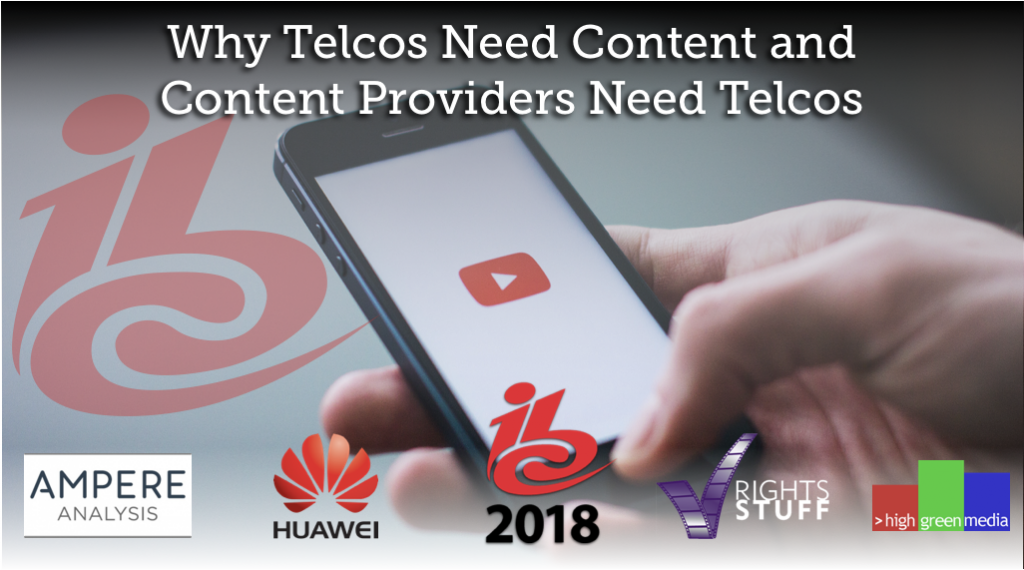 Date: Thursday 15th November 2018, 16:00 GMT / 11am ET
It's a busy time in the content and connectivity business and in this webinar, IBC265 is bringing together Huawei, Rights Stuff and Ampere Analysis to map out the future of convergence. Hear:
Why high-quality video services are vital for telecom operators wanting to engage consumers and grow their revenues through "experience monetisation"
When is the right time for operators to license their own content or offer their own VOD platform
How becoming a super-aggregator of OTT services and TV channels can create a compelling offer without costing a cent in content rights
Why content providers, broadcasters and SVOD platform owners should partner with telcos to reach new audiences in new markets
The boundaries between broadcasters, pay TV platforms, OTT operators and telecoms providers are blurring.
Competitors are becoming partners as content owners recognise the role of telcos to deliver their services to a bigger audience and drive new revenues, while telecom operators are creating compelling consumer experiences built around video.
Convergence is now all about putting the consumer at the centre of a connected media and entertainment experience where the distinction between live broadcast and on-demand services disappears.
Speakers
Richard Griffiths
Vice President Consultant Office,
Huawei Technologies
Wendy Bernfeld
Managing Director,
Rights Stuff
Tony Maroulis
Research Manager,
Ampere Analysis
Chair: Robert Ambrose
Managing Consultant,
High Green Media