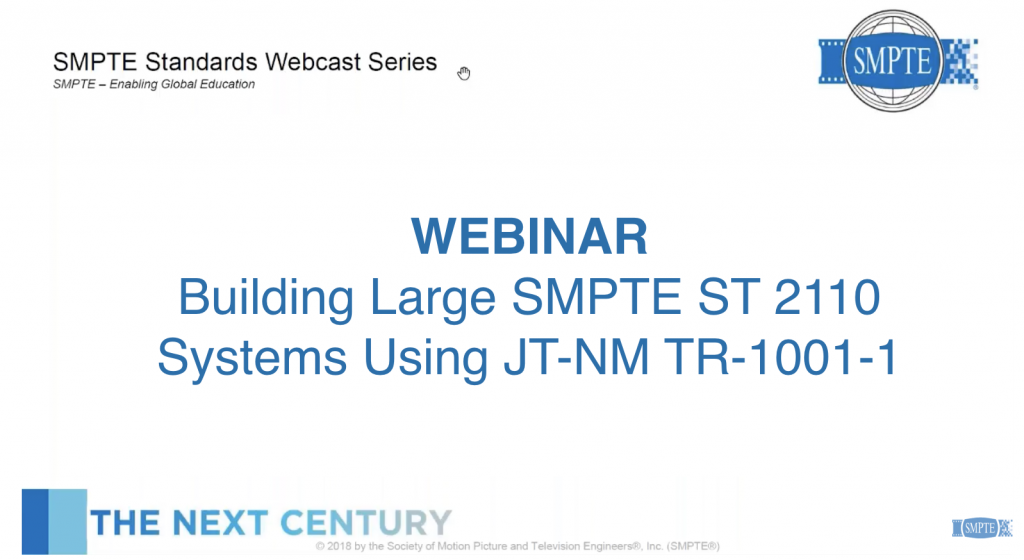 When? 10th Jan 2019. 1:00 PM EST / 10:00 AM PST / 18:00 GMT
TR 1001-1 from the JT-NM (Joint Task Force on Networked Media) gives guidance on protocols, configuration and architectures to use when setting up large ST-2110 systems.
John Mailhot and Brad Gilmer, both well trusted industry figures who are in the thick of creating and testing ST-2110 and the surrounding specifications, will lead us through what it is, what it tells us and, ultimately, how we can best go about creating a large ST 2110 system.
Register now to find out and ask your questions!
Speakers
John Mailhot
CTO, Networking & Infrastructure,
Imagine Communications
Brad Gilmer
President, Gilmer & Associates
& Executive Director of the Video Services Forum (VSF)