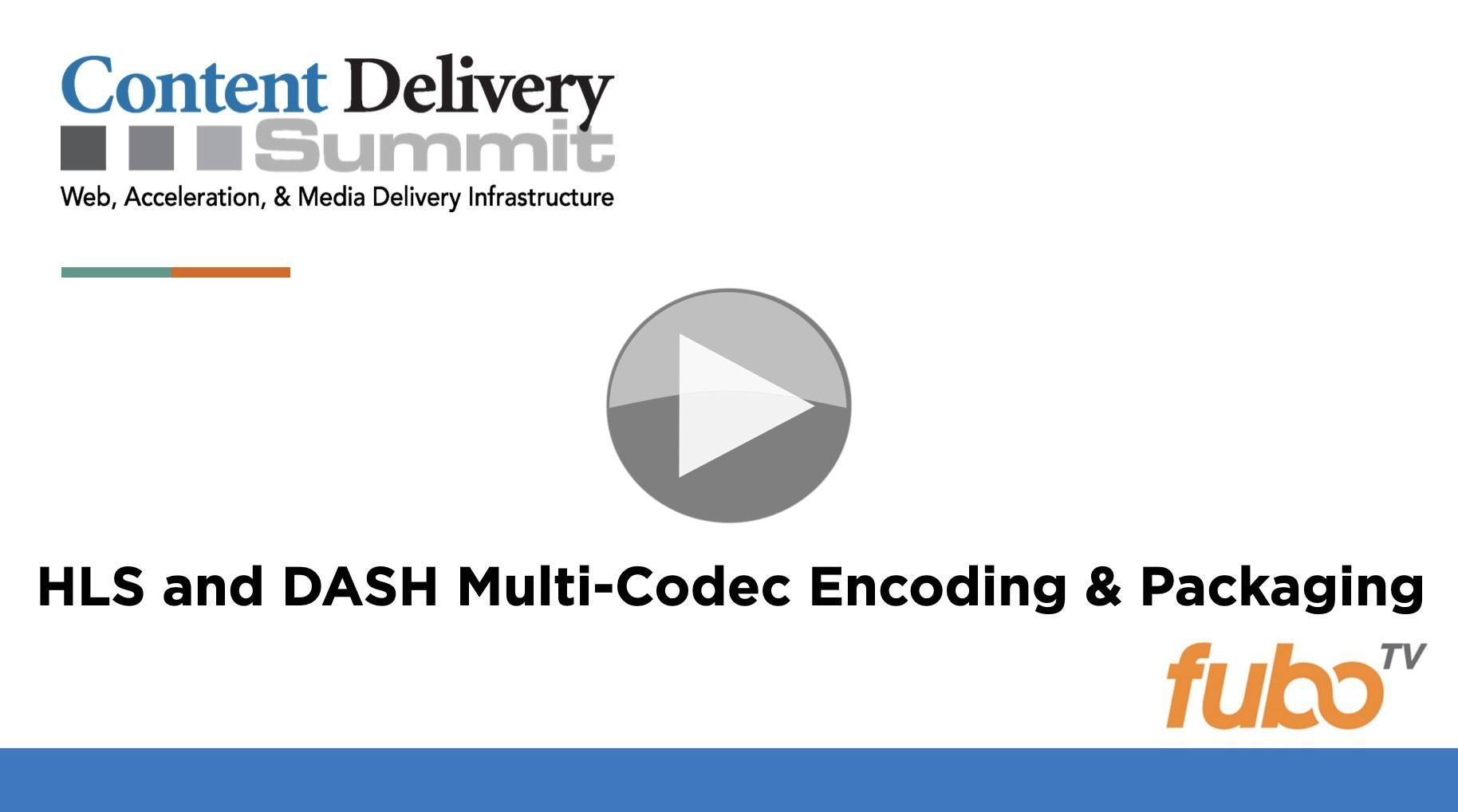 As we saw yesterday, there's an increasingly buoyant market for video codecs and whilst this is a breath of fresh air after AVC's multi-decade dominance, we will likely never again see a market which isn't fragmented with several dominant players, say AV1, AVC, VVC and VP9, each sharing 85% market share relatively equally and then 'the rest' bringing up the rear. So multi-codec distribution to home viewers is going to have to deal with delivering different codecs to different people.
fuboTV do this today and Nick Krzemienski is here to tell us how. Starting with an overview of fuboTV primarily streams both live and on VOD. Nick shows us the workflow they use and then explains how their AVC & HEVC combined workflow is set up. Starting with the ideal case where a single fmp4 is encoded into both AVD and HEVC, he proposes you would simply package both into an HLS and DASH manifest and let players work out the rest. Depending on your players, you may have to split out your manifests into single-codec files.
DRM's very important for a sports broadcaster so Nick looks at how this might be achieved. CMAF allows you to deliver m3u8 and mpd files using CENC (Common ENCryption). This promises a single DRM process ahead of packaging, but the reality, we hear from Nick, is that you'll need two sets of media for HLS and DASH if you're going to use CENC.
When you're delivering multiple manifest and, hence, multiple sources, how do you manage this? Nick outlines, and shows the code, of how he achieves this at the edge. Using Lamda, he's able to look at the incoming requests and existing files at the CDN to deliver the right asset with the logic done close to the viewer. Nick closes by with his thoughts on the future for streaming and answering questions from the audience.
Watch now!
Download the presentation
Speakers
Nick Krzemienski
Engineering Lead, VOD Encoding & Operations, fuboTV
Maintainer & Editor, awesome.video
Host: Dom Robinson
Director and Creative Firestarter, id3as
Contributing Editor, StreamingMedia.com, UK