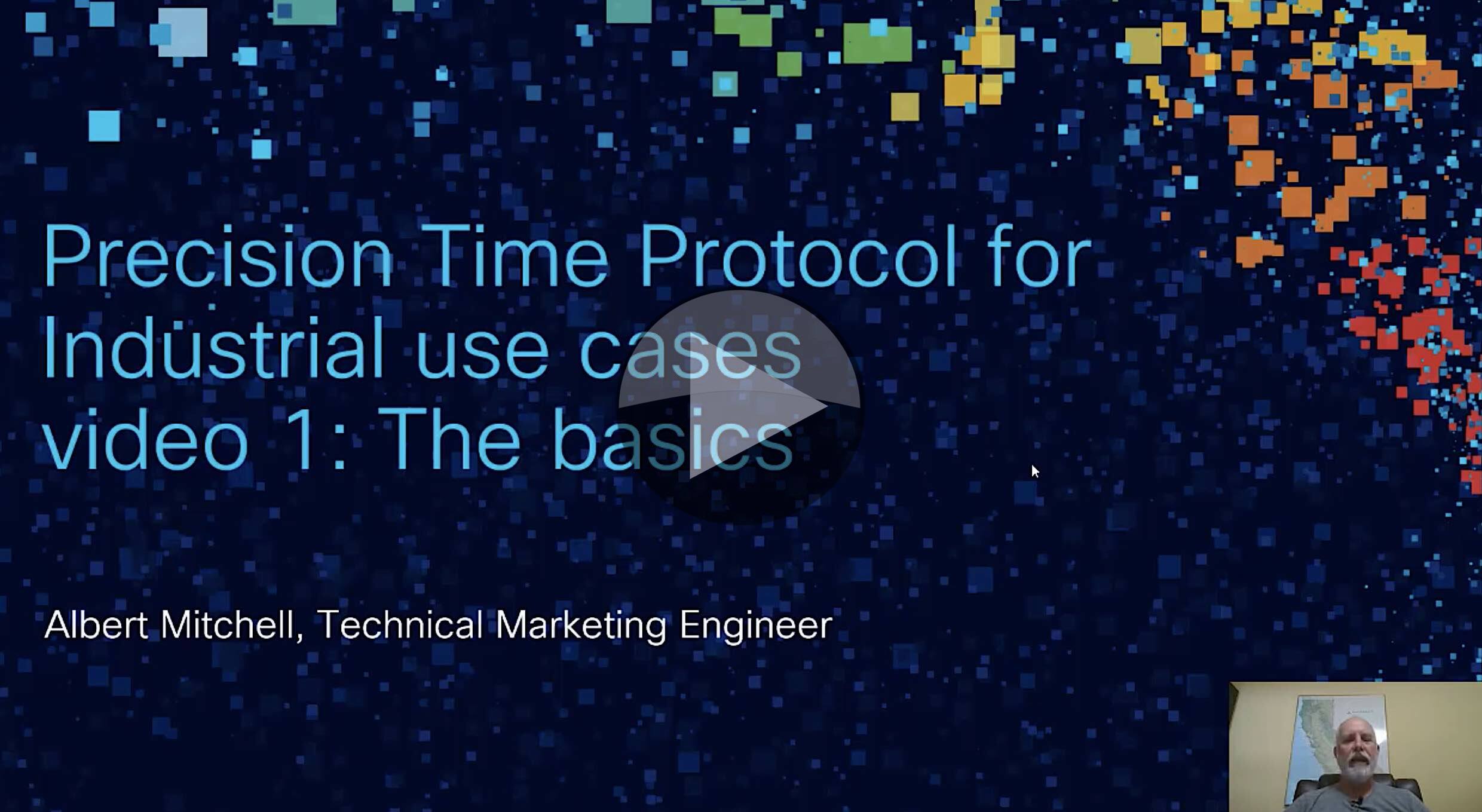 As we've seen in so many videos, PTP is fundamental to large-scale SMPTE ST 2110 and pro-audio installations. On The Broadcast Knowledge we've looked at a large range of talks on PTP on architecture, scaling, and how it fits in to the broadcast industry. Few of these break down PTP into the fundamentals like today's article about a video from Albert Mitchell from Cisco.
The key to a PTP network is having one grandmaster clock which can provide time for the rest of the network. In this article, the clocks running in the end devices are called 'ordinary clocks'. Whilst there are ways to avoid using PTP with uncompressed video such as ST 2110, for live, studio-style productions where you will be bringing them together in a video mixer or similar, keeping these videos effectively zero latency is important and frame syncs on every input of the mixer are discouraged. A grandmaster clock can provide the timing the whole network needs to make this work, usually fed by GPS time.
SMPTE's ST 2110 suite has built itself on the timing mechanism of PTP in form of IEEE-1588. SMPTE ST 2059 standards suite provides a method to accommodate all legacy reference and media signals using IEEE-1588 Precision Time Protocol (PTP), delivered over an IP network.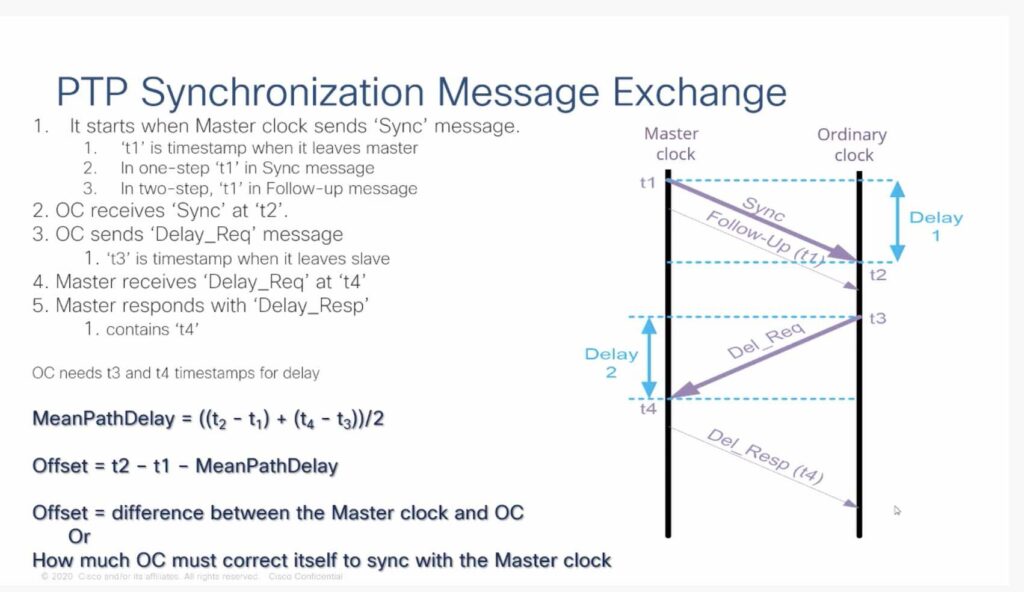 Albert moves on to how this all works. He keeps it simple explaining that there are two measurements needed to get the timing right. You need to know how long it takes to get a message from the grandmaster to the clock and how long it takes to get a message from the clock to the grandmaster. If the grandmaster sends a message with the time in it, it's trivial for the ordinary clock to look at the time when the message arrived and work out the time it took. It can do the same; an ordinary clock can put the time into a message and send it to a grandmaster. The grandmaster will look at the current time and reply saying how long the transmission delay was. The ordinary clock averages these two measurements and can use the result and the time from the grandmaster to correct its own clock.
Albert finishes by explaining that if there are other switches between the grandmaster and the ordinary clock, those switches should be expected to identify the 'residence time' and add this extra delay of simply going through the switch to the time message. Changes in network delay due to congestion or path changes are the reason this timing calculation happens once a second.
Watch now!
Speakers
Albert Mitchell
Technical MArketing Engineer,
Cisco