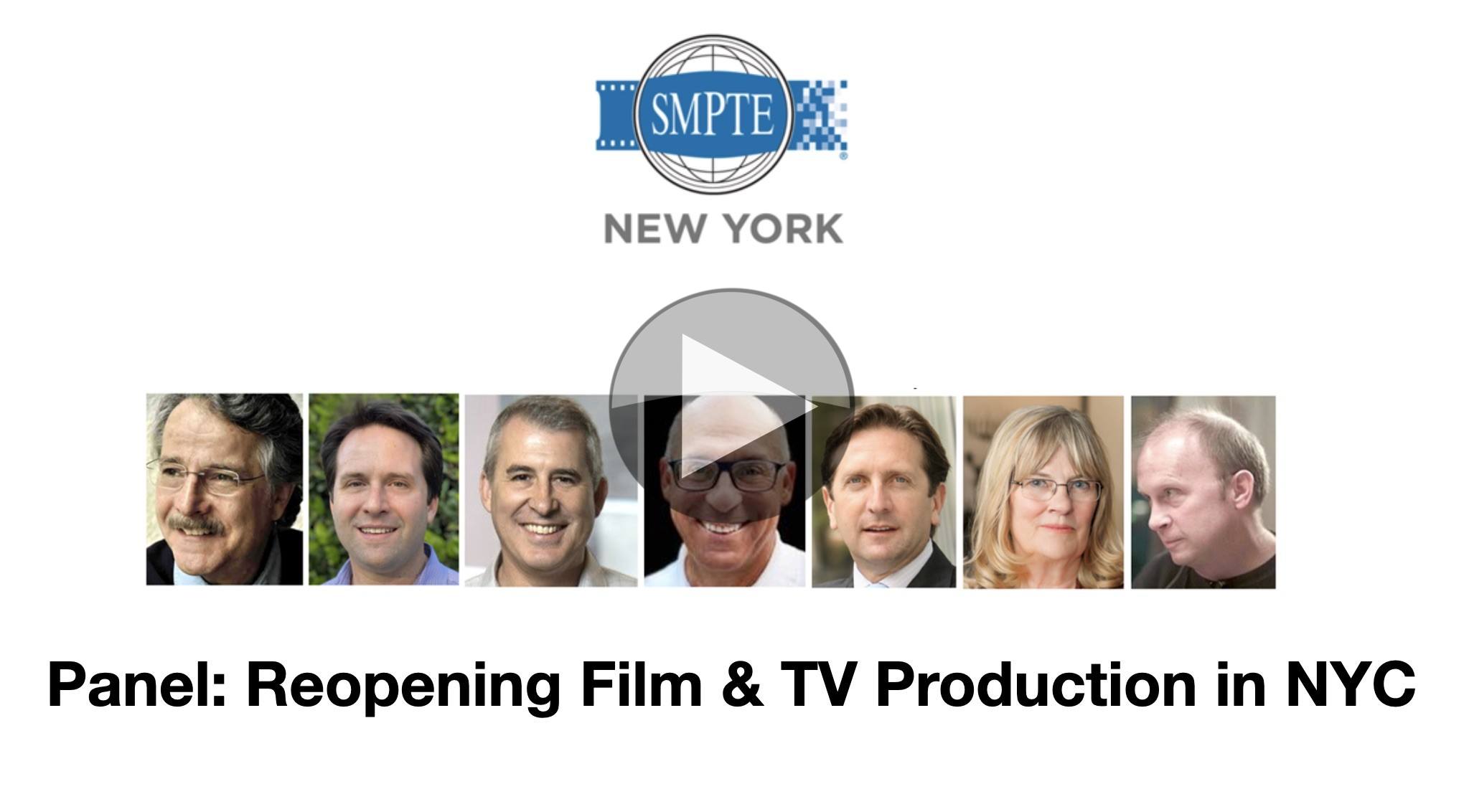 Restarting productions and stepping up MCR staffing could be the difference between life and death if you get it wrong. What are the right precautions to take, what's proportionate and can you get your staff and freelancers to follow the rules?
This SMPTE panel looks at the recommendations and rules generated by the bustling TV, film and advertising industry in New York. The cornerstone of the session is an overview of the guidelines called The Safe Way Forward which is a collaborative document being put together with negotiation with the unions to ensure there's a widely agreed and understood rules to run safe productions with.
The Safe Way Forward is based on regular testing and zoning productions. Talent and crew which work closely with them such as sound, make-up, etc. are considered zone A. Often there are times when close contact and/or PPE are not practical so anyone who works in zone A is tested 3 times a week or more to catch any infection quickly. Other crew are considered in zone B and cannot come on set or in designated zone A locations. Zone B staff are tested once a week or more. Zone C is considered anyone else and/or outside of the studio.
The panel agrees that testing is a really important part of the safe working strategy using the example of the Miami Marlins who had 16 members of their team infected. Regular, thorough testing would have caught this earlier and helped reduce the impact of the initial infectious person.
Matt Miller makes the counterpoint that from the perspective of commercials production, testing just doesn't cut it when your whole shoot is only a day and a half long. For the Association of Independent Commercial Producers, creating a safe environment is the focus of their guidelines which is already on its 5th edition. There are no 'either/or's, it's about PPE and social distancing and</em frequent hand washing etc. Matt says it's been very effective in maintaining this safety.
Short-term jobs are a source of concern for the panel when it comes to extras who may book themselves in for several different jobs over a week. How do we stop them from spreading the virus from production to production? The idea of a testing passport is under discussions, but this problem has not yet been resolved. It's certainly possible that scripts will be altered to reduce extras, particularly if they have to be paid to come in ahead of their work to take a test.
Efficiencies are also a topic of discussion. Certainly one benefit of working at home is the ability to remotely collaborate without commuting/travelling and, depending on the type of work can be very effective. On the set, the panel anticipates an increased desire for monitoring. People in Zone B who are used to being on set will want to be able to see what's happening which will drive increased demand on the network and electrical distribution. But with this more distributed monitoring, there may be more effective ways for people to work. Time will tell how much this will have an effect and where the balance is. Never will the DIT role be more important.
Watch now!
Speakers
Dejan Georgevich
National vice President,
IATSE
Andy Shipsides
Presient – North America,
ARRI Rental
Peter Abel
CEO & Co-Founder,
Abel CineTech
Alan Suna
CEO,
Silvercup Studios
Matt Miller
Presient & CEO,
AICP
Mary Rae Thewlis
National Vice President,
DGA
Joseph Reidy
1st vice Chair, Easter AD/UPM Council
Co-chair, 1st AD Committee, DGA