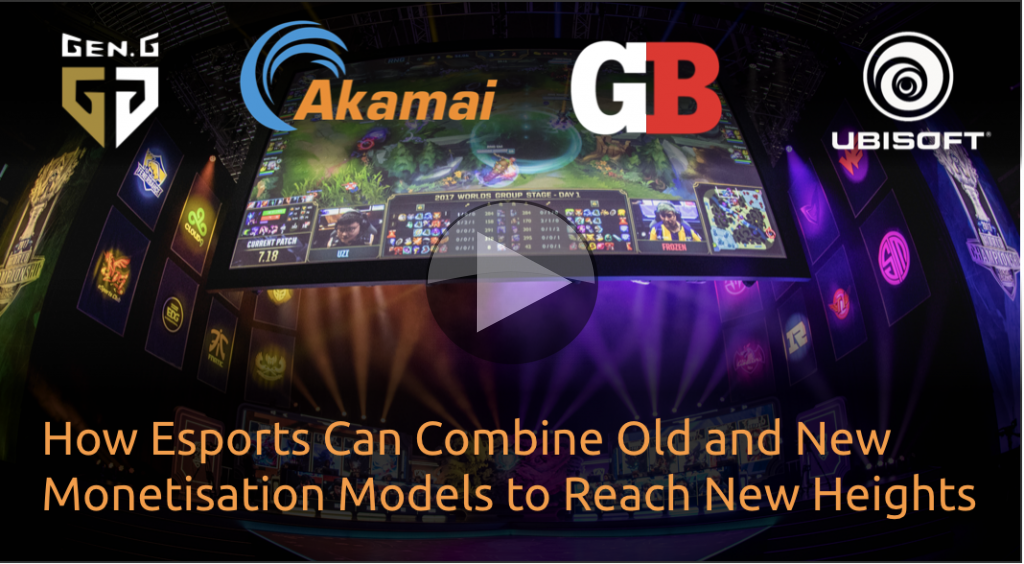 Akamai brings together GamesBeat, Ubisoft and Gen.G to talk about how to monetise esports. Gen.G runs esports teams, Ubisoft makes games, GamesBeat reviews games and Akamai delivers esports streaming. So together they have a pretty good idea of the industry!
Questions covered are:
What are the current esports revenue models?
Where is the bulk of revenue coming from today?
What lessons can be learned from traditional sports models?
How does Monetisation differ between East and West?
Speakers
Kent Wakeford
Co-founder and COO,
Gen.G
Robb Chiarini

Director Esports, NCSA
Ubisoft
Jonathan Singer

Industry Strategist,
Akamai
Dean Takahashi
Lead Writer,
GamesBeat