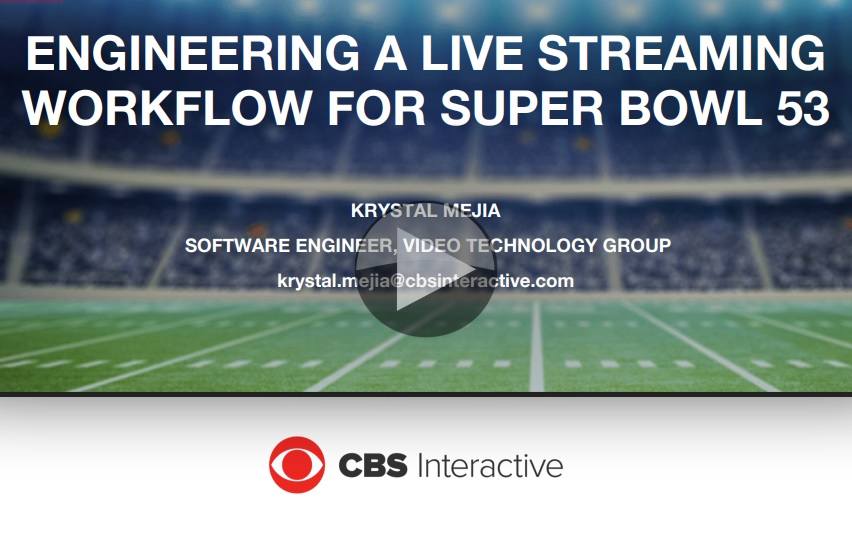 Super Bowl 53 has come and gone with another victory for the New England Patriots. CBS Interactive responsible for streaming of this event built a new system to deal with all the online viewers. Previously they used one vendor for acquisition and encoding and another vendor for origin storage, service delivery and security. This time the encoders were located in CBS Broadcast Centre in New York and all other systems moved to AWS cloud. Such approach gave CBS full control over the streams.
Due to a very high volume of traffic (between 30 and 35 terabits) four different CDN vendors had to be engaged. A cloud storage service optimized for live streaming video not only provided performance, consistency, and low latency, but also allowed to manage multi-CDN delivery in effective way.
In this video Krystal presents a step-by-step approach to creating a hybrid cloud/on premise infrastructure for the Super Bowl, including ad insertion, Multi-CDN delivery, monitoring and operational visibility. She emphasizes importance of scaling infrastructure to meet audience demands, taking ownership of end to end workflow, performing rigorous testing and handling communication across multiple teams and vendors.
You can download the slides from here.
Speaker
Krystal Mejia
Software Engineer,
CBS Interactive