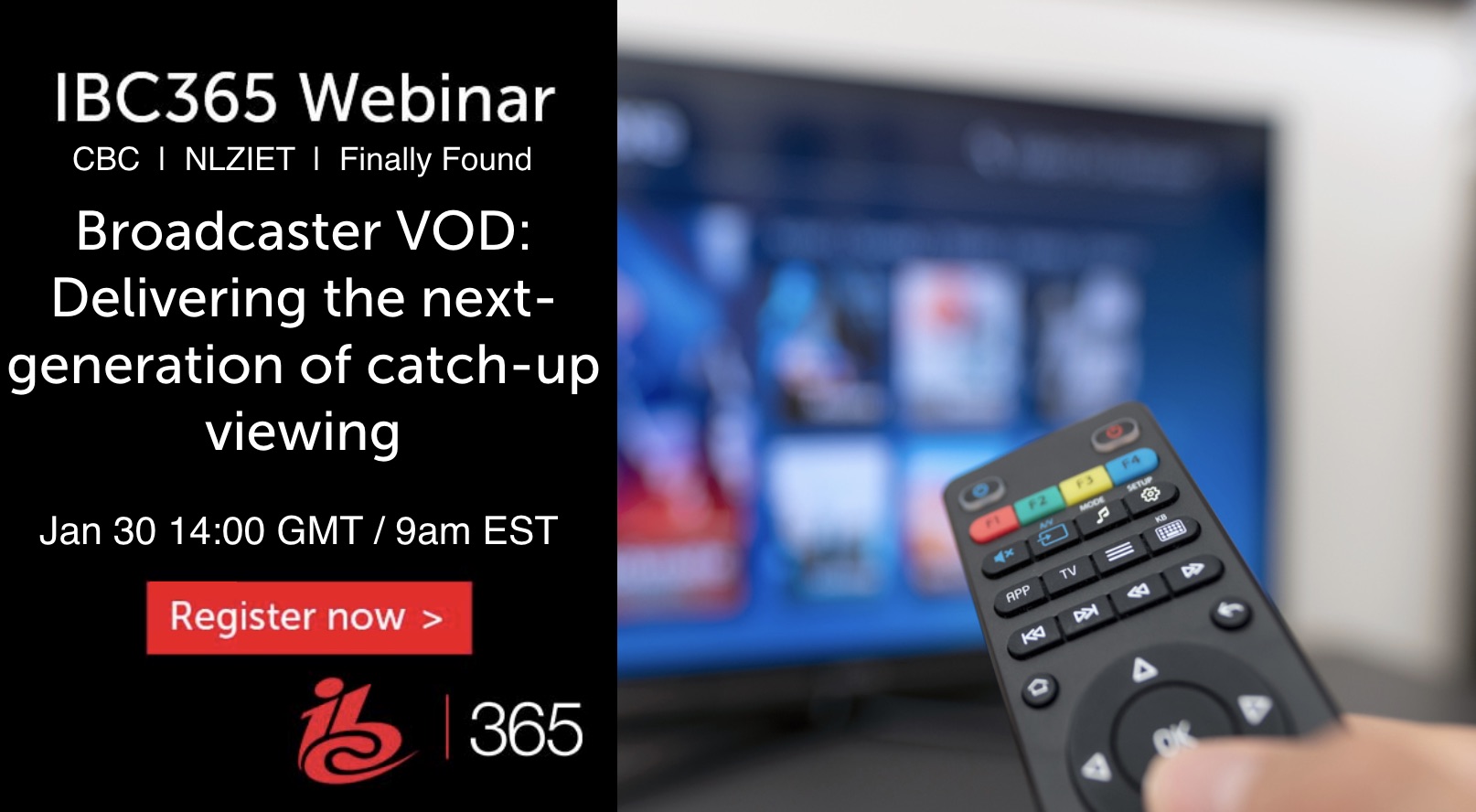 With Amazon, Netflix and so many other VOD services available, broadcasters like the BBC and Discovery are investing a lot in their own VOD services, known as Broadcaster VOD (BVOD) in order to maintain relevance, audiences and revenue.
Commercial broadcasters such as Sky, ITV and Channel 4 are trying hard to attract advertisers and "have all launched new ad formats, struck deals with ad tech vendors to build marketplaces and set up programmatic teams to manage them" according to a report from digiday.com. As such this means that the battle for advertisers wallets is moving more towards VOD from linear.
Date: Thursday 30 January, 14:00 GMT / 9 a.m. ET
With this in mind, IBC365 will discuss the business models, platforms and strategies being used by BVOD platforms. They will look at the BBC's move to build a deep content library of free-to-view box sets, and to the importance of data, personalisation and addressable advertising models.
Further more, this webinar will talk about the commercial and technical requirements to build a BVOD to a standard that's going to stand on its own in this increasingly crowded, but well-funded marketplace.
Register now!
Speakers
Richard Davidson-Houston
Founder,
Finally Found Ltd.
Roma Kojima
Senior Director OTT Video (CBC Gem),
Canadian Broadcasting Corporation
Niels Baas
Managing Director, NLZIET