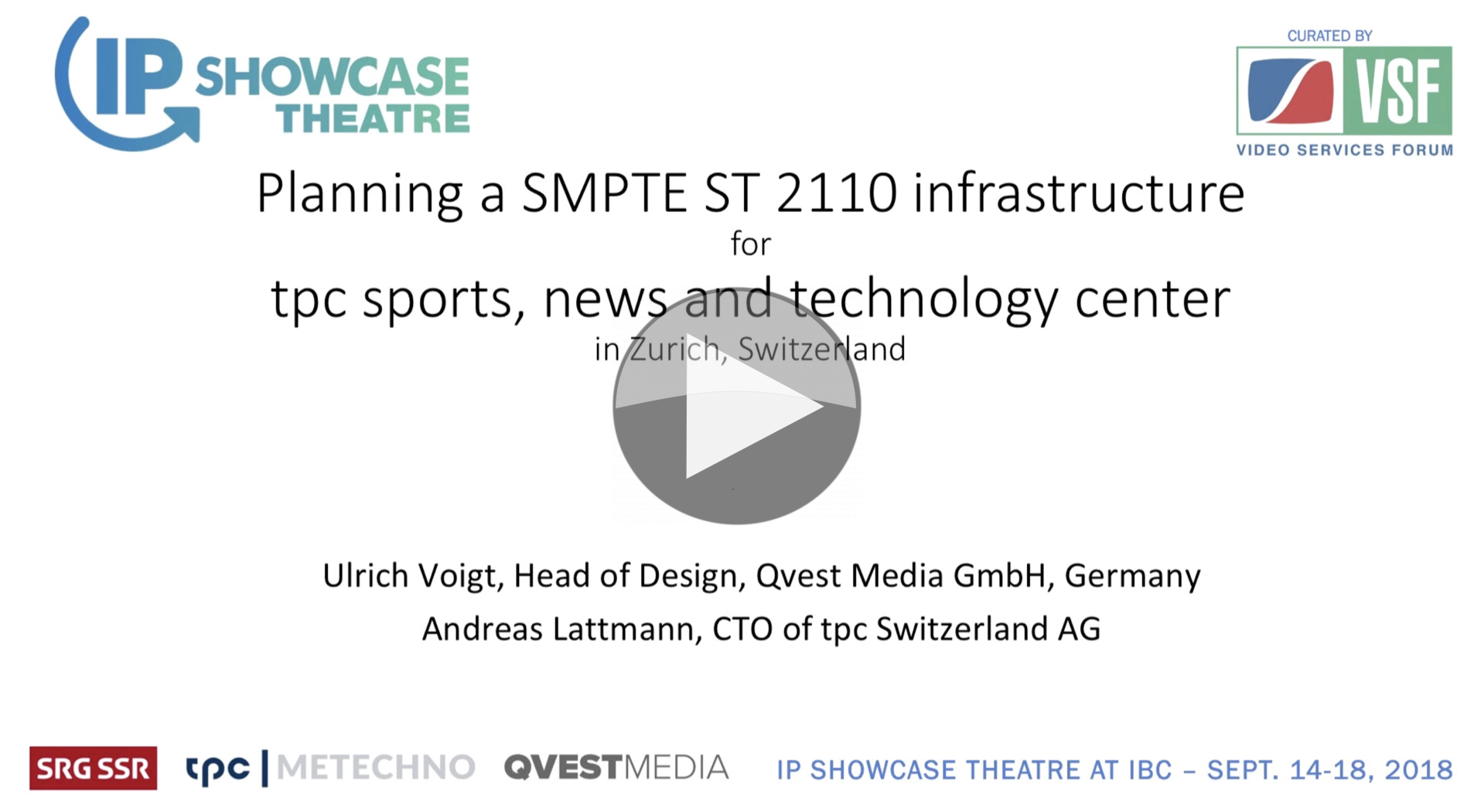 In a continuing series of videos which dig deeper than just saying 'hooray, IP is great', we look at the onerous task of actually planning and deploying a whole building's worth of 2110. From the IPShowcase at IBC 2018, Ultich Voigt from Qvest Media explains how they helped Swiss public broadcaster SRG/SSR to build their new facility – the TPC Sports, News & Technology centre.
Ulrich looks at how functions can be centralised and/or consolidated and whilst he talks of the technology standards in use, the highlight here are the workflows achieved.
Topics covered:
Aims of the project
Technical Goals and Standards
How they got experience in using IP ahead of the project
Testing planning & issues rectification
Deciding whether to go 'Full IP' and what that means
Dealing with immature product market
Vendor partnerships
Tendering & more!
Speakers
Ulrich Voigt
Head of Design,
Qvest Media GmBH.