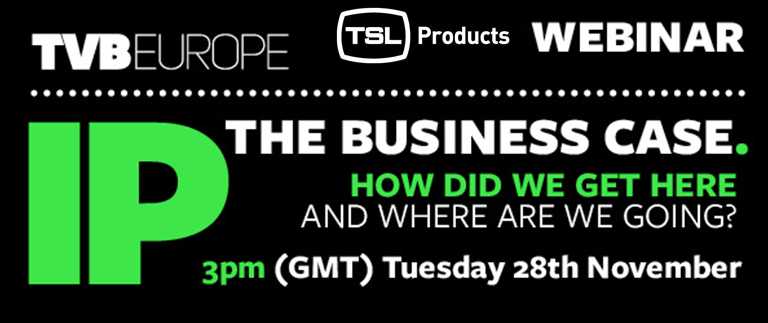 Webinar: Tuesday 28th November, 15:00 GMT
A commercial look at IP from TSL Products and TVB Europe.
The webinar will discuss the multiple facets of broadcast IP, including:
Why is this transition is happening now?
The required engineering skillset and technical issues
Does IP production bring advantages that justify the capital investment?
Can the complexities of IP be removed from operators?
Standards frameworks and industry cooperation – what is required to make IP production work with minimum risk?
The future – a fully IP infrastructure
With the expertise of industry leaders Mark Davies, Director of Products & Technology and Steve Brownsill, Audio Product Manager, TSL Products will present an exclusive in-depth webinar on broadcast IP  – the business case. How did we get here and where are we going?