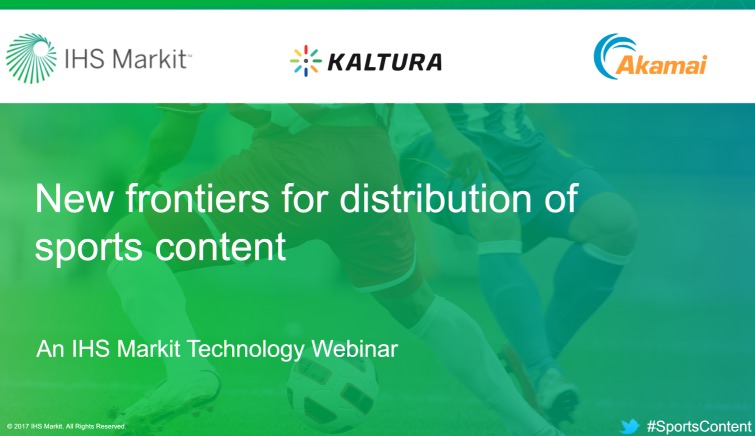 Sports will be one of the key drivers for the increase in linear OTT services. This webinar from Kaltura will focus on innovation in the Premium Live delivery focusing on the sports content industry, including new technologies that are augmenting the Cloud TV space, bundling, and propositions, as well as providing insight into sports consumption patterns.
Culminating in a case study of a large sports content owner transforming their distribution business by going direct to consumer over the top and with a free white paper, Gideon Gilbon, SVP of Product and Marketing shows that patterns are emerging for distribution of live sports content in business model, exclusivity, and availability. With analyses of those patterns and look at the growth of competition within the pay TV market as well as inflation in cost of sports rights, he will further scrutinize strengths and weaknesses as a program genre, including ability to aggregate large audiences, advertising and sponsorship revenue, and viewing habits. The webinar looks at the emergence of online platforms offering sports content
Technology impacts sports content processing by removing complexity from publishers and offering solutions to supplementary requirements that content distributors have to meet to satisfy their subscribers. The webinar will address how to increase customer engagement and meet their growing needs while identifying new opportunities for content owners, concluding with an overview of advanced features that support provision of a holistic, scalable, and personalized experience.