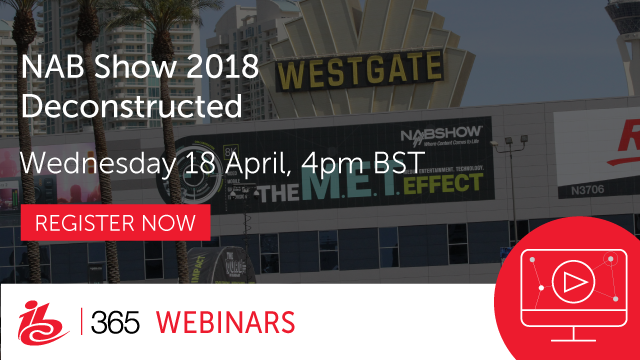 18th April 2018 4pm BST
Not everything that happens in Vegas stays in Vegas: watch right after this year's NAB Show for a full review of what went on, what was hot, and what happened at the conference and show floor.
It's an opportunity to take the pulse of the industry and find out what media and entertainment tech leaders are focusing on right now. Which vendor's product launches and announcements set the strip talking — and which disappeared without trace? What's happening in the content supply chain, and what's the future for blockchain, AI, cloud and IP?
An international panel share their analysis of the big themes and announcements of this year's show – as well as revealing the unofficial themes and what people were really talking about.
Speakers:
Carolyn Giardina, Technology Editor, The Hollywood Reporter
Pzemek Bozek, Advisory & Consulting, Media & Content, IHS Markit