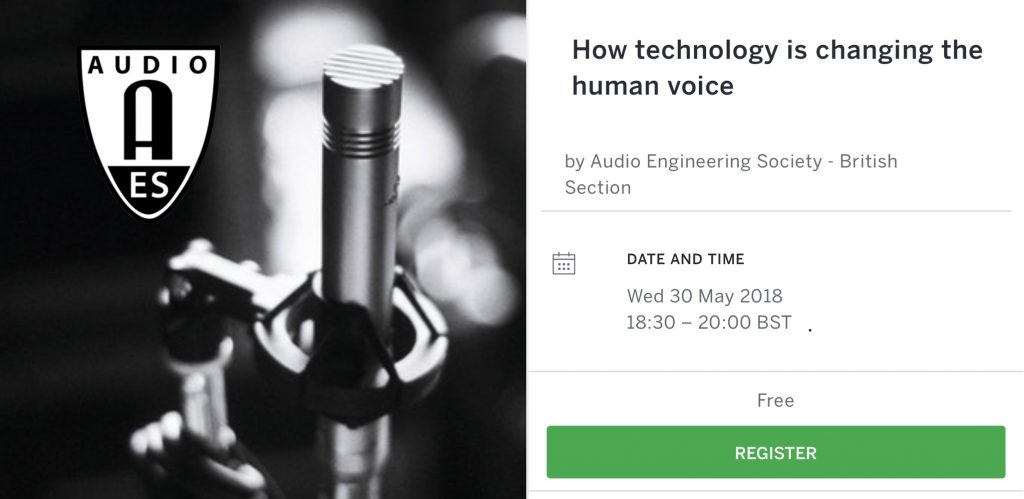 Date: May 30th, 18:30 BST
Professor Trevor Cox presents a talk on the changing human voice. The human voice has always been in flux, but over the last hundred years or so, changes have been accelerated by technology. Watch a video of Barcelona, a duet between rock frontman Freddie Mercury and opera soprano Montserrat Caballé, and the difference between an old and new singing style is stark. These differences are not just about taste, they are driven by technology, with amplification freeing pop singers from the athletic task of reaching the back of a venue unaided. This allows someone like Freddie to be much more individualistic.
Actors' voices have also changed, no longer do we have actor's projecting their plumy voice using Received Pronunciation. But now viewers complain that they can't understand the naturalistic accents used in modern TV and film. The talk will begin with examples likes these to explore the changing voice. It will then speculate about the future of the voice. What technologies might be developed to combat the loss of intelligibility caused by mumbling actors? As conversations with computers get more common, how might that change how we speak? Some have already found that Siri is a useful tool to get children to improve their diction. 'Photoshop for voice' has already been demonstrated. On the surface this is a useful tool for audio editors, but it also allows unscrupulous individuals to fake speech. Rich in sound examples, the talk will draw on Trevor's latest popular science book, Now You're Talking (Bodley Head 2018).