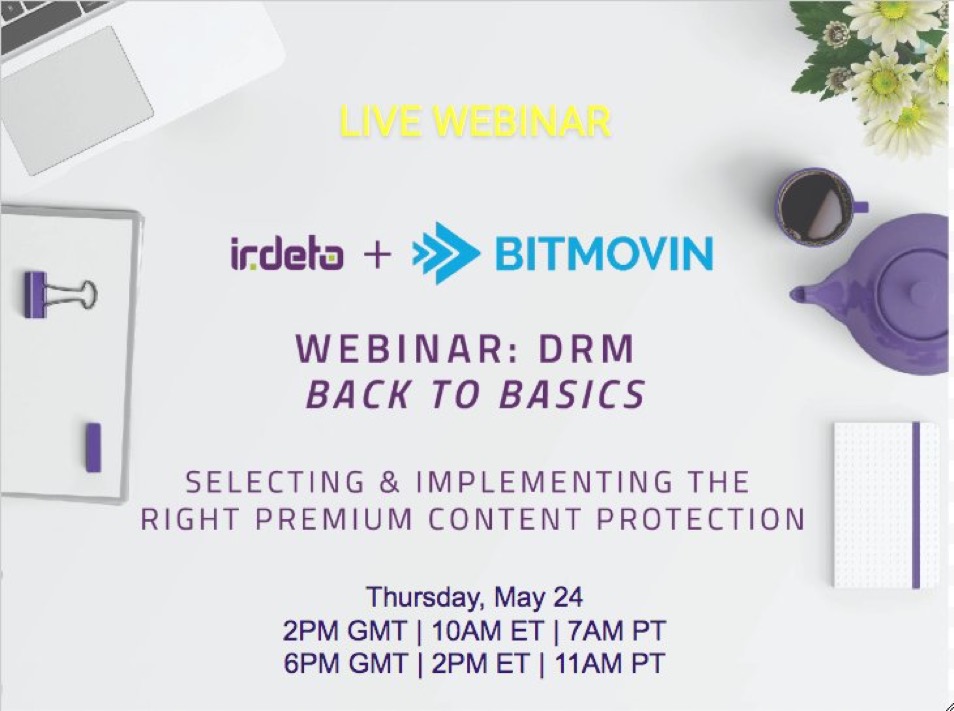 Webinar: 15:00 & 20:00 BST 24th May 2018
Watching this webinar, you will learn about selecting and implementing the right premium content protection/DRM.
Content protection is key to a successful content monetisation strategy and with the recent evolution of streaming formats and standards, it is now easier than ever to create DRM-protected streaming systems. The ability to support all of today's DRMs – including Widevine, Fairplay and PlayReady – in an efficient and easy-to-manage workflow is crucial for operators who want to enable richer feature sets, such as offline viewing and TVE.
Join Irdeto and Bitmovin for a live webinar to explore
+ Common approaches for Digital Rights Management in 2018
+ Changes coming to common workflows with CMAF (click here for primer on CMAF)
+ Real-world implementations of simple and complex systems
Register for the live webinar!
DATE & TIME:
2 sessions on Thursday, May 24
first at 4pm Central EU / 10am Eastern / 7am Pacific
second at 8pm Central EU / 2pm Eastern / 11am Pacific