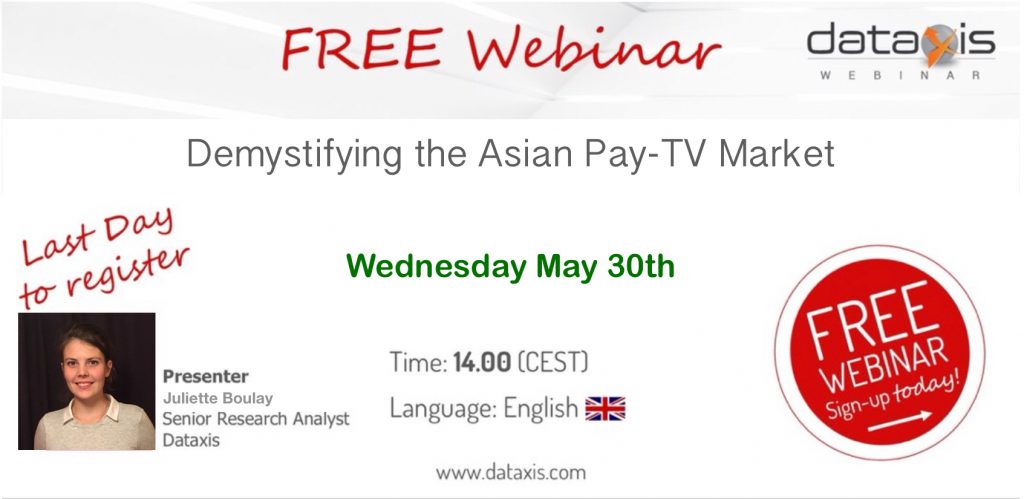 Date : 13:00 BST May 30th 2018
Presenter: Juliette Boulay, Analyst, Dataxis
With a higher pay-TV subscriber base and substantial growth potential, the Asian market is often described as full of opportunities for businesses. But from Australia to Laos or China, local markets are showing a great variety of trends.
The aim of this webinar is to situate Asia on the worldwide pay-TV market and to address its specificities.
Key topics :
– Global pay-TV subscribers and revenue trends
– Characteristics of Asian markets in terms of demand and Pay-TV service offer
– Challenges, opportunities and forecasts by region