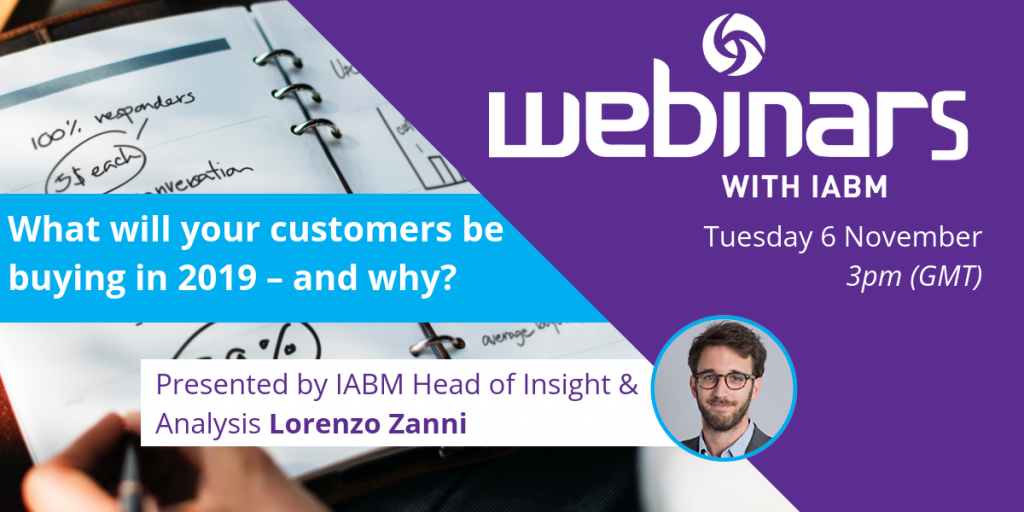 Date: Tuesday 6 November 2018, 15:00 BST
In this webinar, Lorenzo Zanni, Head of Insight & Analysis at the IABM will take a deep dive into the recent IABM Buying Trends report. This reveals what broadcast and media companies around the world need from technology vendors to do better business now and into the future – and where they will be investing. Lorenzo also explores new markets and hears directly from a buyer what you need to do to win projects.
The webinar is open to everyone – simply register for a free account on the IABM website.
Speaker
Lorenzo Zanni
Head of Insight & Analysis, IABM