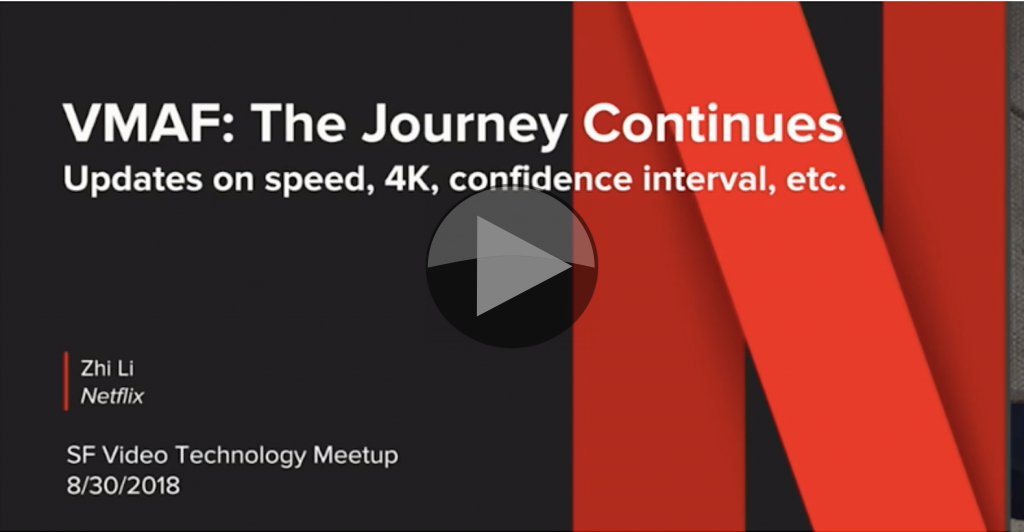 VMAF is a video quality metric created by Netflix which allows computers to indicate what quality a video is. This is an important part of evaluating how good your encoder or streaming service is so it's no surprise that Netflix has invested years of research into this. Other metrics such as PSNR and MS-SSIM all have their problems – and let's accept that no metric is perfect – but what the industry has long grappled with is that a video that has a strong fidelity to the source doesn't necessarily look better than one that less-faithfully replicates the source.
Imagine you had a video of an overcast day and one encoder rendered the video a bit brighter and a bit more blue. Well, for that clip, people watching might prefer that encoder even though the video is quite different from the source. The same is true of noisy pictures where replicating the noise isn't always the best idea as some people, for some content, would prefer the cleaner look even though some details may have been lost.
As such, metrics have evolved from PSNR which is much more about fidelity to metrics which try harder to model what 'looks good' and VMAF is an example of that.
Zhi Li explains the history of VMAF and explains some of the new features which were released in August 2018, when this talk was given, which gives an insight into the way VMAF works. Plus, there's a look ahead at new features on the road map. This talk was given at a SF Video Technology meet up.
Speakers
Zhi Li
Senior Software Engineer – Video Algorithms and Research
Netflix