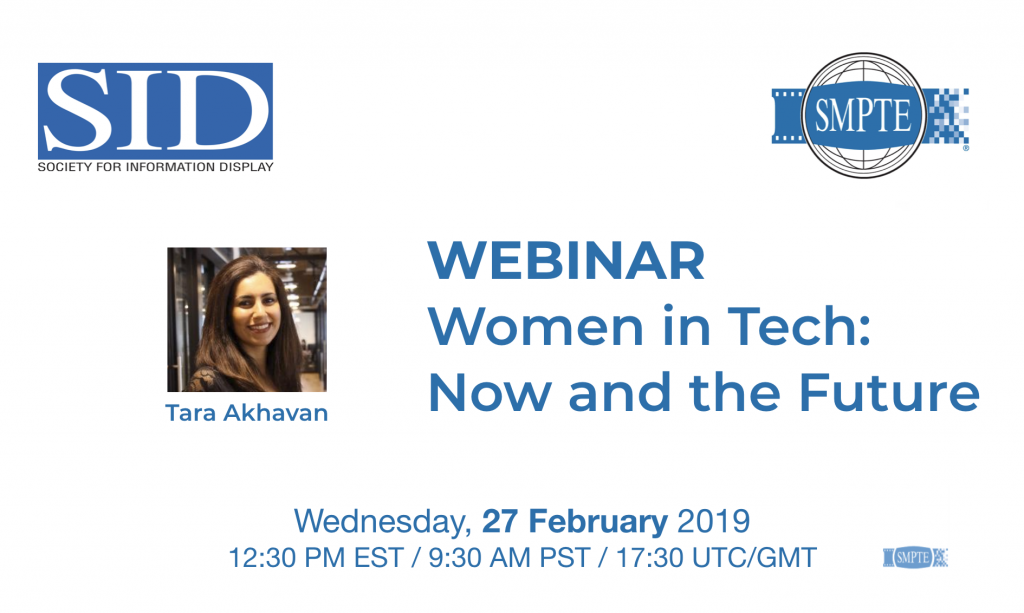 Date: Wednesday 27th February 2019
12:30 PM EST / 9:30 AM PST / 17:30 GMT
Ofcom recently surveyed the 5 main UK broadcasters and found that women held only 25% of technical roles and so the report shines more light on a problem we all live with in this and many other industries. Pleasingly there are noticeable and increasing steps of late to actively counter the gender imbalance when it comes to workplace diversity.
More can always be done, but recent, successful, steps by IBC to even out male/female representation in the conference speakers is one example of taking concrete steps to ensure that the women who are in the industry are heard and seen. Fortunately IBC is not alone in this and many trade shows across industries have taken positive steps and, at the very least, included Women in Technology sessions in their agenda.
This webcast brought to you by SMPTE and SID, the Society for Information Display, looks at:
• Why Women in Technology activities are becoming more important in the high tech industry;
• How the display industry does in terms of diversity;
• What is next for the industry and how can women contribute to its success.
Speaker
Tara Akhavan
CTO & Founder of IRYStec
Marketing Vice-Chair, Society for Information Display