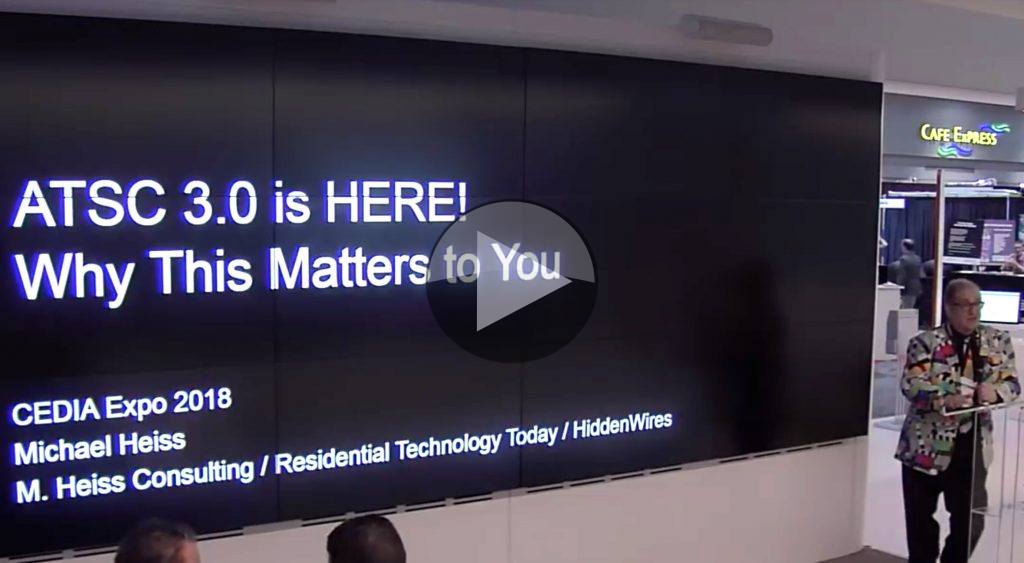 That last in the current series of ATSC 3.0 posts. This one is a light, but useful talk which aims to introduce people to ATSC 3.0 calling out the features and differences.
Michael, showing off his colour bars jacket, explains how ATSC 3.0 came about and how ATSC 2.0 never came to pass and 'is on a witness protection program'. He then explains the differences between ATSC 1.0 and 3.0, discussing the fact its IP based and capable of UHD and HDR amongst other things.
The important question is why is it better and we see the modulation scheme is an improvement (note Michael says ATSC 3.0 is based on QAM; it actually based on OFDM.)
The talk finishes talking about what ATSC 3.0 isn't and implementation details and the frequency repack which is happening in the US.
Watch now!
Speaker
Michael Heiss
Principal Consultant,
M. Heiss Consulting