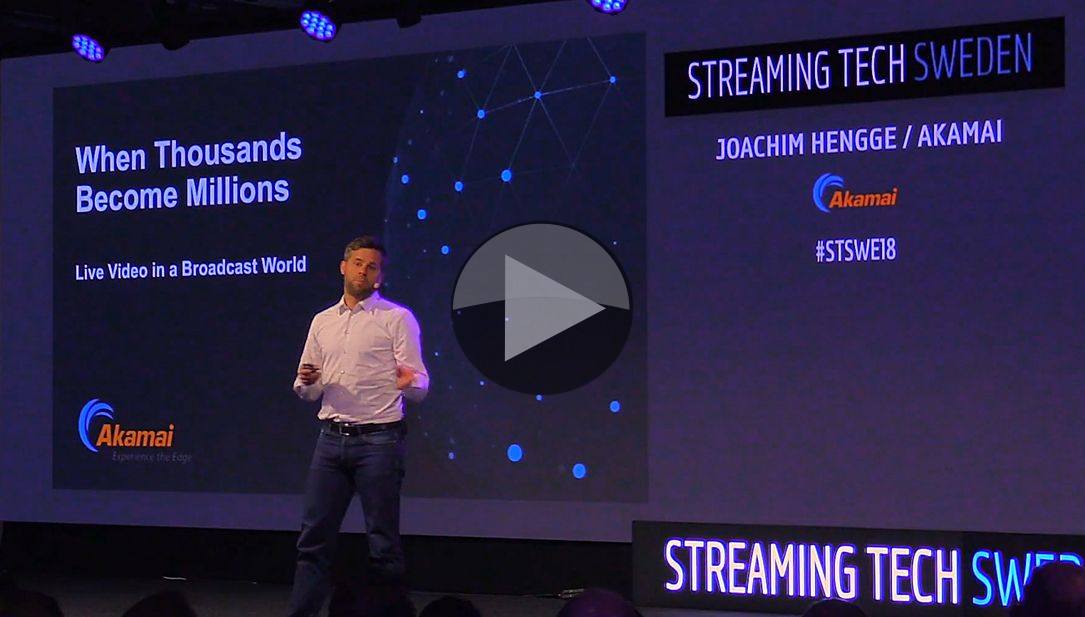 From event to event it's not a surprise that streaming traffic increases, but this look at the Wolrd Cup 2018 shows a very sharp rise beating many expecatations. Joachim Hengge tells us what hte World Cup looked like from Akamai's perspective.
Joachim takes us through the stats for streaming the World Cup where they peaked at 23Tbps of throuhgput with nearly 10 million concurrent viewers. The bandwidth was significantly higher than the last World Cup but looking at the data, we can learn a few more things about the market.
After looking at a macth-by-match breakdown we look at a sytsem architecture for one customer who delivered the World Cup to highlight the importance of stable content ingest, latency and broadcast quality. Encoding and packaging into HLS with 4-second chunks were tasks done on site with the rest happening within Akamai and being fed to other CDNs. Joachim pulls this together into three key recommendations for anyone looking at streaming large events before delvingin to some Sweden-specific streaming stats where over 81% of feeds were played back at the highest quality.
Watch now!
Free registration required
This talk is from Streaming Tech Sweden, an annual conference run by Eyevinn Technology. Videos from the event are available to paid attendees but are released free of charge after several months. As with all videos on The Broadcast Knowledge, this is available free of charge after registering on the site.
Speaker
Joachim Hengge
Senior Product Manager, Media Services,
Akamai