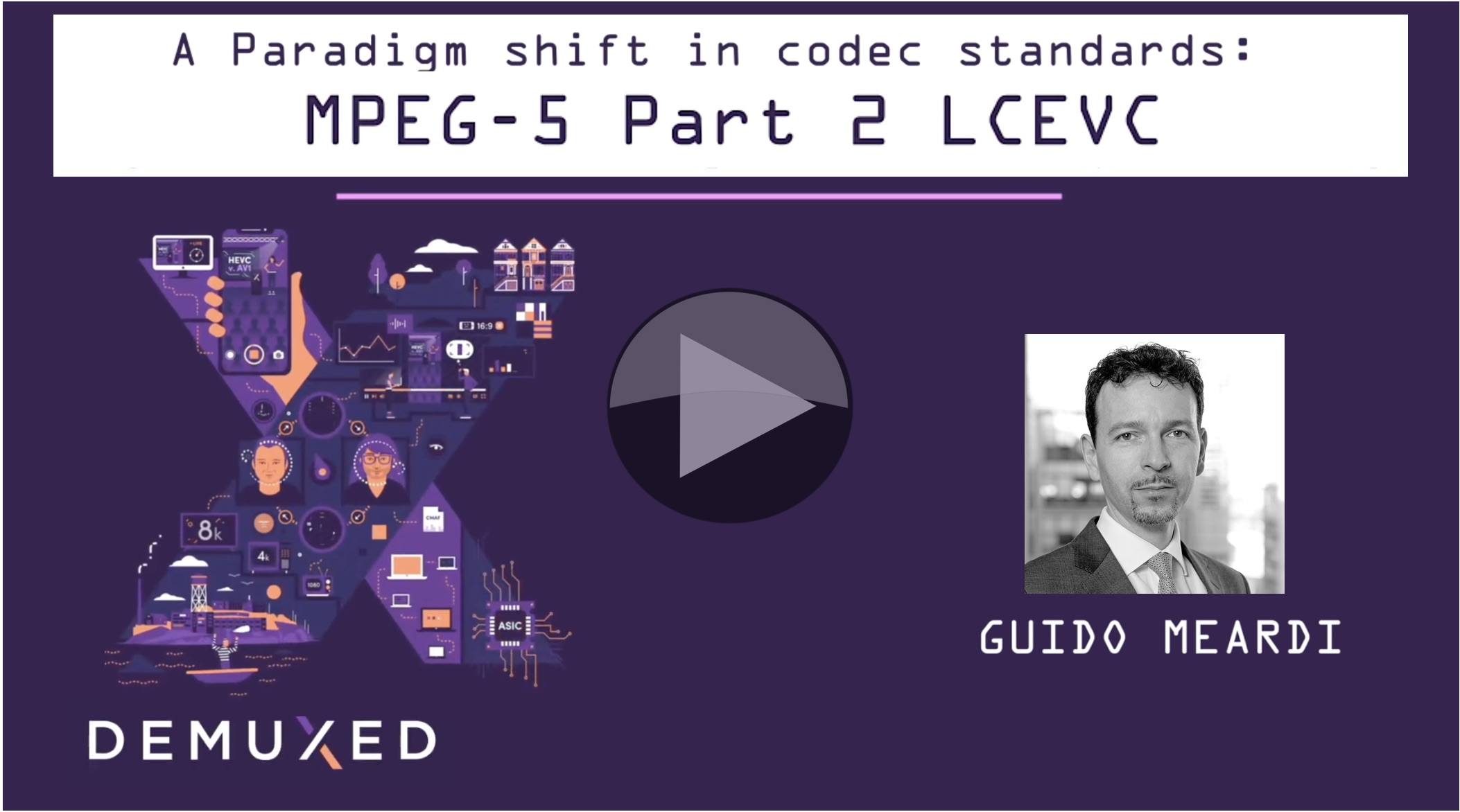 LCEVC (Low Complexity Enhancement Video Coding) is a low-complexity encoder/decoder is in the process of standardisation as MPEG-5 Part 2. Instead of being an entirely new codec, LCEVC improves detail and sharpness of any base video codec (e.g., AVC, HEVC, AV1, EVC or VVC) while lowering the overall computational complexity expanding the range of devices that can access high quality and/or low-bitrate video.
The idea is to use a base codec at lower resolution and add additional layer of encoded residuals to correct artifacts. Details are encoded with directional decomposition transform using a very small matrix (2×2 or 4×4) which is efficient at preserving high frequencies. As LCEVC uses parallelized techniques to reconstruct the target resolution, it encodes video faster than a full resolution base encoder.
LCEVC allows for enhancement layers to be added on top of existing bitstreams, so for example UHD resolution can be used where only HD was possible before thanks to sharing decoding between the ASIC and CPU. LCEVC can be decoded via light software processing, and even via HTML5.
In this presentation Guido Meardi from V-Nova introduces LCEVC and answers a few imporant question including: is it suitable for very high quality / bitrates compression and will it work with future codecs. He also shows performance data and benchmarks for live and VoD streaming, illustrating the compression quality and encoding complexity benefits achievable with LCEVC as an enhancement to H.264, HEVC and AV1.
Speaker
Guido Meardi
CEO and Co-Founder
V-Nova Ltd.