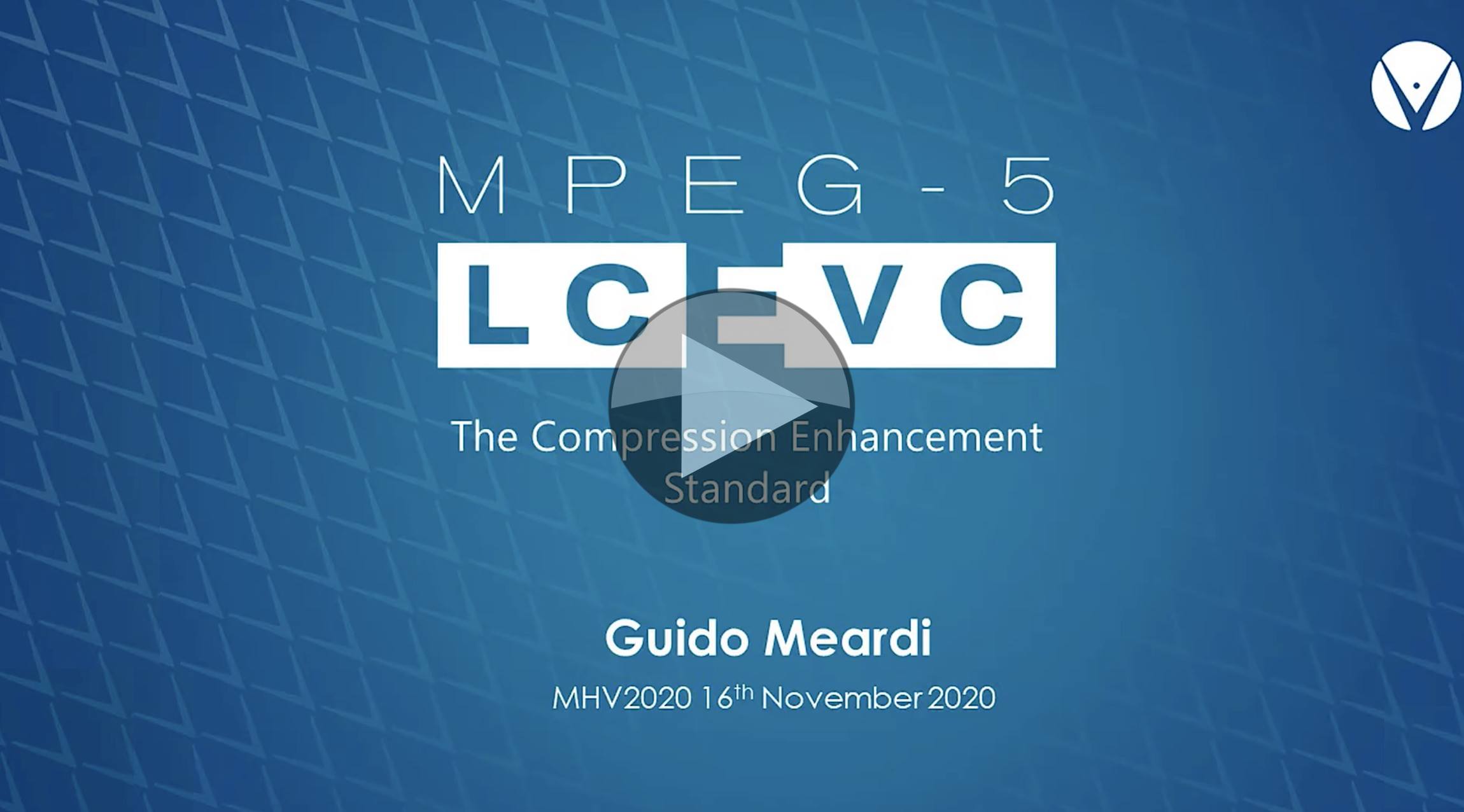 MPEG released 3 codecs last year, VVC, LCEVC and EVC. Which one was unlike the others? LCEVC is the only one that is an enhancement codec, working in tandem with a second codec running underneath. Each MPEG codec from last year addressed specific needs with VVC aiming at comprehensive bitrate savings while EVC aims to push encoding further whilst having a patent-free base layer.
In this talk, we hear from Guido Meardi from V-Nova who explains why LVECV is needed and how it works. LCEVC was made, Guido explains, to cater to an increasingly crowded network environment with more and more devices sending and receiving video both in residential and enterprise. LCEVC helps by reducing the bitrate needed for a certain quality level but, crucially, reduces the computation needed to achieve good quality video which not only benefits IoT and embedded devices but also general computing.
LCEVC uses a 'base codec' which is any other codec, often AVC or HEVC, which runs at a lower resolution than the source video. By using this hybrid technique, LCEVC aims to get the best video compression out of the codec yet by running the encode at a quarter resolution, allowing this to be done on low-power hardware. LCEVC then deals with reconstructing two enhancement layers and a, relatively simple, super-resolution upsample. This is all achieved with a simple toolset and all of the LCEVC computation can be done in CPU, GPU or other types of computation; it's not bound to hardware acceleration.
Guido presents a number of results from tests against a whole range of codecs from VVC to AV1 to plain old AVC. These tests have been done by a number of people including Jan Ozer who undertook a whole range of tests. All of these tests point to the ability of LCEVC to extend bandwidth savings of existing codecs, new and old.
Guido shows an example of a video only comprising edges (apart from mid-grey) and says that LCEVC encodes this not only better than HEVC but also with an algorithm two orders of magnitude less. We then see an example of a pure upsample and an LCEVC encode. Upsampling alone can look good, but it can't restore information and when there are small textual elements, the benefit of having an enhancement layer bringing those back into the upsampled video is clear.
On the decode side, Guido presents tests showing that decode is also quicker by at least two times if nor more, and because most of the decoding work is involved in decoding the base layer, this is still done using hardware acceleration (for AVC, HEVC and other codecs depending on platform). Because we can still rely on hardware decoding, battery life isn't impacted.
Watch now!
Speakers
Guide Meardi
CEO & Co-Founder,
V-Nova