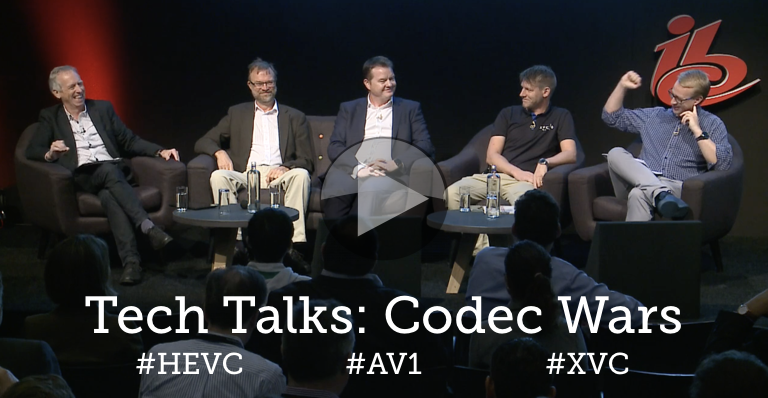 From IBC, this is a fantastic line-up of 6 experts in the field of codecs who dive deep into the pros and cons of AV1, HEVC and discuss alternative codecs.
Three papers are presented showing the reality of the AV1 implementation to date, why there's promise and why we're not there yet.
The event moves on to a panel session which digs deep into HEVC licensing, challenger Codecs such as XVC and PERSEUS, and much about UHD and HEVC adoption.
Featuring
Chair – Ben Keen
Analyst & Advisor – Technology, Media & Telecoms
Ian Trow
Presenting: AV1: Implementation, Performance and Applications
Consultant, Business Development & Technology
Jonatan Samuelsson
Presenting: The XVC Video Codec – A Revolutionary Software-Defined Video Compression Format.
Co-founder and CEO
Divideon
Andre Dias
Presenting: An Overview of Recent Video Coding Developments in MPEG and AOMedia
R&D Engineer
BBC

Ken McCann
Director
Zetacast
Philippe Keutgen
Technology Transfer and Partnerships Manager
BBC
Thierry Fautier
Supporting Paper: Understanding the Video Codec Jungle: A Comparison of TCO and Compression Efficiency
UHDF President
Harmonic