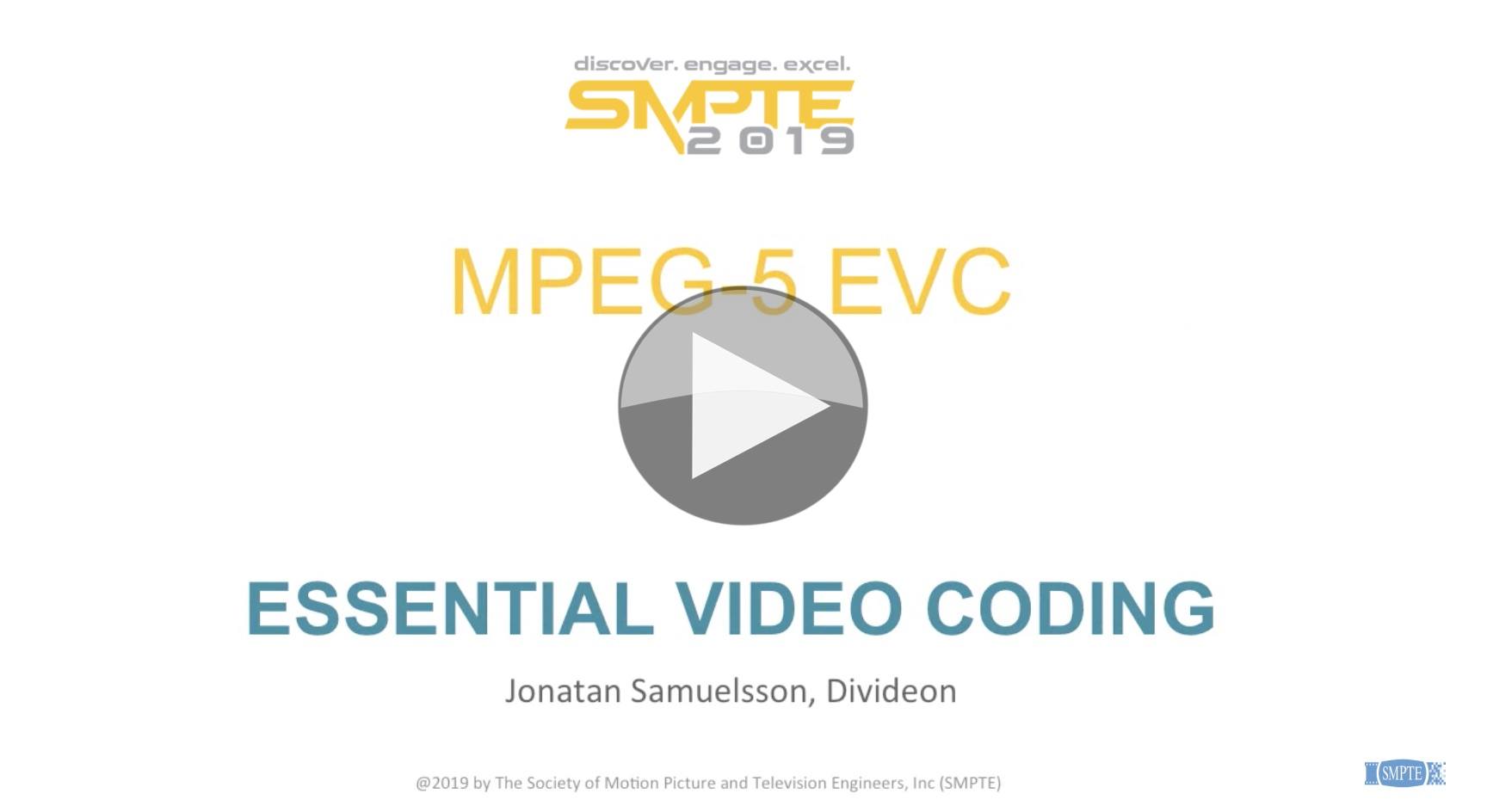 The MPEG-5: Essential Video Codec (EVC) promises to do what no MPEG standard has done before, deliver great improvements in compression and give assurances over patents. With a novel standardisation process, EVC provides a royalty-free base layer plus licensing details are provided upfront.
SMPTE 2019 saw Jonatan Samuelson take us through the details. Founder of Divideon and an editor of the evolving standard. Jonatan starts by explaining the codec landscape in terms of the new and recent codecs coming online showing how EVC differs including from it's sister codec, VVC in parallel with which EVC is being developed.
Jonatan explains how the patents are being dealt with, comparing to HEVC, he shows that there is a much more simplified range of patent holders. But importantly, the codec has very granular tools to turn on and off separate tools so that you can exclude any that you don't wish to use for licensing reasons. This is the first time this level of control has been possible. Along with the royalty-free base layer, this codec hopes to provide companies the control they need in order to safely use the codec with predictable costs and without legal challenges.
Target applications for EVC are realtime encoding, video conferencing but also newer 'emerging' video formats such as 8K with HDR & WCG. To do this, Jonatan explains the different blocks that create the codec itself ahead of walking us through the results.
Watch now!
Speaker
Jonatan Samuelsson
Founder,
Divideon