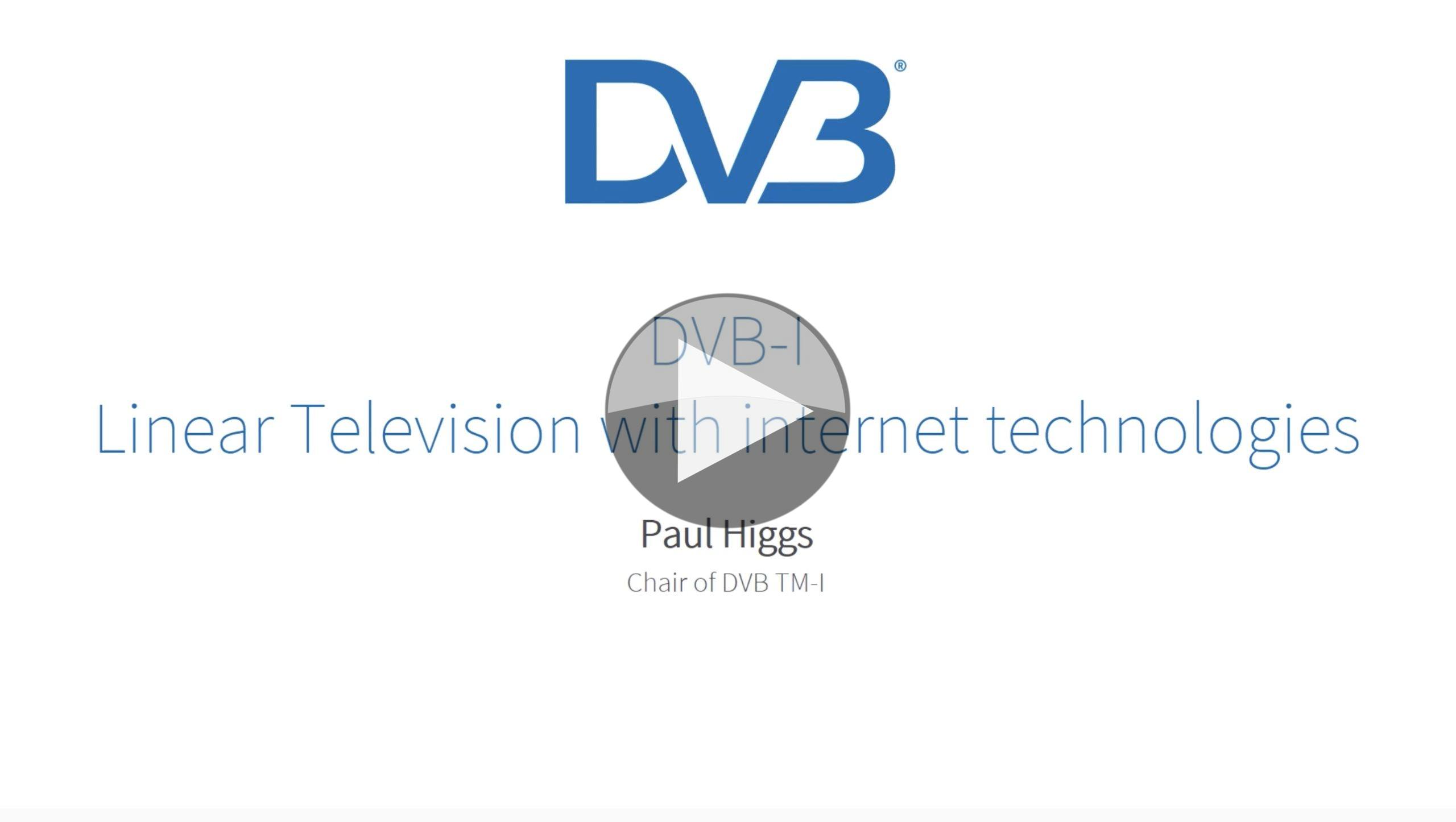 Outside of computers, life is rarely binary. There's no reason for all TV to be received online, like Netflix or iPlayer, or all over-the-air by satellite or DVB-T. In fact, by using a hybrid approach, broadcasters can reach more people and deliver more services than before including securing an easier path to higher definition or next-gen pop-up TV channels.
Paul Higgs explains the work DVB have been doing to standardise a way of delivering this promise: linear TV with internet technologies. DVB-I is split into three parts:
1. Service discovery
DVB-I lays out ways to find TV services including auto-discovery and recommendations. The A177 Bluebook provides a mechanism to find IP-based TV services. Service lists bring together channels and geographic information whereas service lists registries are specified to provide a place to go to in order to discover service lists.
2. Delivery
Internet delivery isn't a reason for low-quality video. It should be as good or better than traditional methods because, at the end of the day, viewers don't actually care which medium was used to receive the programmes. Streaming with DVB-I is based on MPEG DASH and defined by DVB-DASH (Bluebook A168). Moreover, DVB-I services can be simulcast so they are co-timed with broadcast channels. Viewers can, therefore, switch between broadcast and internet services.
3.Presentation
Naturally, a plethora of metadata can be delivered alongside the media for use in EPGs and on-screen displays thus including logos, banners, programme guide data and content protection information.
Ian explains that this is brought together with three tools: the DVB-I reference client player which works on Android and HbbTV, DVB-DASH reference streams and a DVB-DASH validator.
Finishing up, Ian adds that network operators can take advantage of the complementary DVB Multicast ABR specification to reduce bitrate into the home. DVB-I will be expanded in 2021 and beyond to include targetted advertising, home re-distribution and delivering video in IP but over traditional over-the-air broadcast networks.
Watch now!
Speaker
Paul Higgs
Chairman – TM-I Working Group, DVB Project
Vice President, Video Industry Development, Huawei