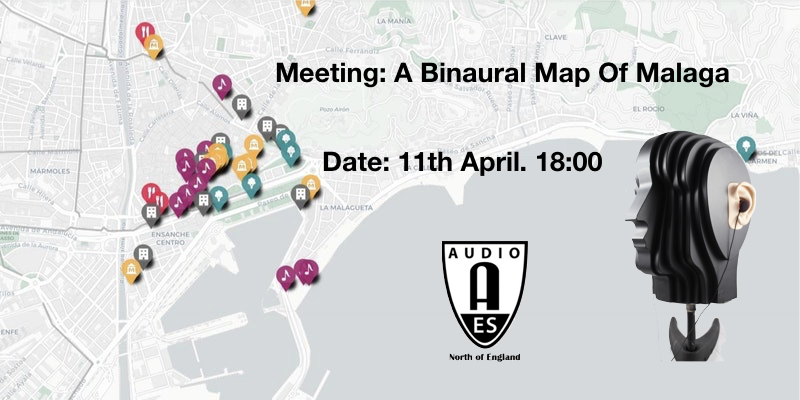 Date: 11th April 2018, 18:30-20:00
Location: University of York – Department of Theatre, Film and Television, Baird Lane, Heslington, YO10 5GB
Carmen Rosas presents her research on creating a Binaural Sound Map of Malaga. This sound map aims at creating a tool that collects some of the most distinctive soundscapes of Malaga, an important touristic city with multiple and different soundscapes (and also many conflicts caused by noise) so that they can be listened to by their inhabitants and people from all over the world, become part of the city's cultural heritage and be archived and catalogued for their conservation. It has also the intention of promoting the awareness of preserving a good quality sound environment by showing the diversity and richness of the soundscapes of the city.