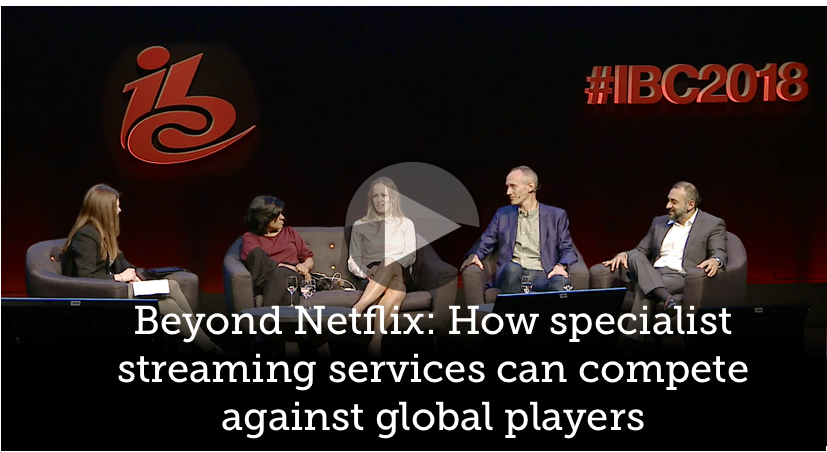 From the IBC 2018 conference, a discussion on how to compete against Netflix and the other global players. We hear from Britbox, Filmstruck, DAZN, ErosNow their ways of differentiating. Exclusive content rights is a key element in the strategy, but innovating around technical challenges is necessary to make it in the fray.
When the global players have to be everything to everybody, what gaps in her need does this leave? DAZN's Chief Product Officer Ben Lavender explains their sports rights strategy and how they ensure sustainability. DAZN are constantly fighting to reduce latency. Ben describes the work they've done over the years to reduce latency by a third.
Ali Hussein gives us the Indian perspective whilst Soumya Siraman explains why the British experience of Britbox is a hit with her US customers. Kerensa Samanidis makes the point that FilmStruck's 'quality cinema' principle will mean different things in different countries.
Speakers
Soumya Sriraman
President
Britbox
Kerensa Samanidis
General Manager
Filmstruck (Turner)
Ben Lavender
Chief Product Officer
DAZN
Ali Hussein
COO
ErosNow
Chair
Maureen Kerr
Managing Director TMT Group, Corporate Finance
FTI Consulting