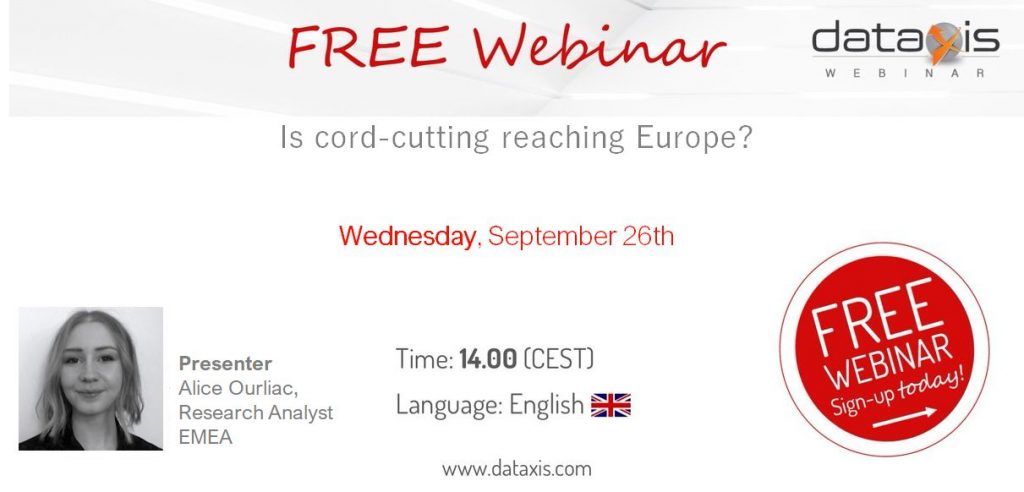 Date: Wednesday 26th September, 14:00 CEST
Alice Ourliac, Research Analyst EMEA from Dataxis discusses Cord-Cutting. It's happening in the US, but what about Europe? Is it just hype and how much is it applicable to Europe?
The webinar will discuss actual Q2 2018 European pay TV results and analyse cord-cutting for the region.
• Summary of Q2 2018 results
• Countries & operators impacted by cord-cutting
• OTT players & Strategies
• Comparison with North America