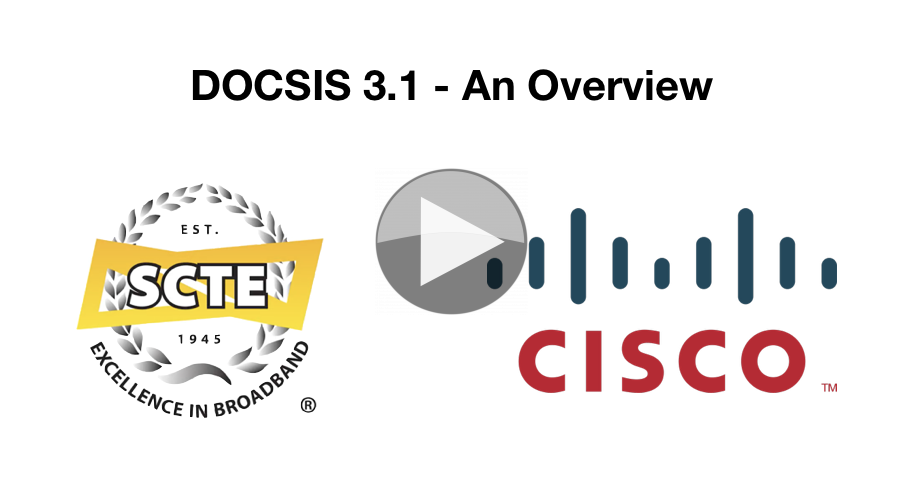 An in-depth talk explaining DOCSIS 3.1 from SCTE by Cisco's Ron Hranac. DOCSIS 3.1 is the latest Data-Over-Cable Service Interface Specifications.
The presentation will include information on the following:
– Why DOCSIS 3.1?
– Basic principles of Orthogonal Frequency Division Multiplexing (OFDM).
– Spectrum allocation.
– FEC performance enhancements.
– New Proactive Network Maintenance (PNM) measurements.
CableLabs released version I01 of the new specification in late October 2013. DOCSIS 3.1 introduces a new physical layer, improved Forward Error Correction (FEC) and other features for high-speed data transmission on cable networks. Scalable to 10+ Gbps in the downstream and 1+ Gbps in the upstream, DOCSIS 3.1 supports services competitive with fibre to the home, but using cable's HFC platform. Cisco's Ron Hranac provides an overview of DOCSIS 3.1 from a physical layer perspective.