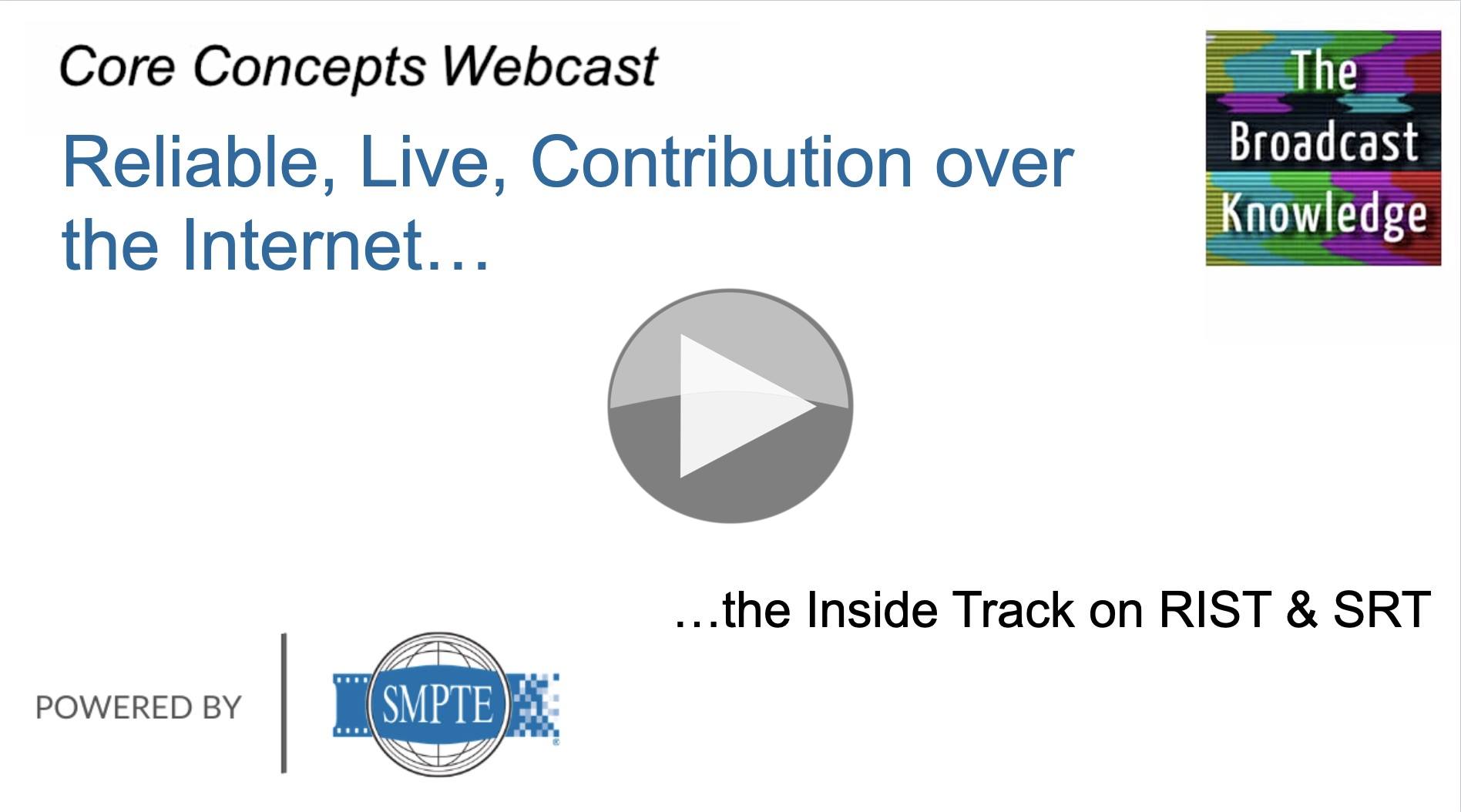 For so long we've been desperate for a cheap and reliable way to contribute programmes into broadcasters, but it's only in recent years that using the internet for live-to-air streams has been practical for anyone who cares about staying on-air. Add to that an increasing need to contribute live video into, and out of, cloud workflows, it's easy to see why there's so much energy going into making the internet a reliable part of the broadcast chain.
This free on-demand webcast co-produced by The Broadcast Knowledge and SMPTE explores the two popular open technologies for contribution over the internet, RIST and SRT. There are many technologies that pre-date those, including Zixi, Dozer and QVidium's ARQ to name but 3. However, as the talk covers, it's only in the last couple of years that the proprietary players have come together with other industry members to work on an open and interoperable way of doing this.
Russell Trafford-Jones, from UK video-over-IP specialist Techex, explores this topic starting from why we need anything more than a bit of forward error correction (FEC) moving on to understanding how these technologies apply to networks other than the internet.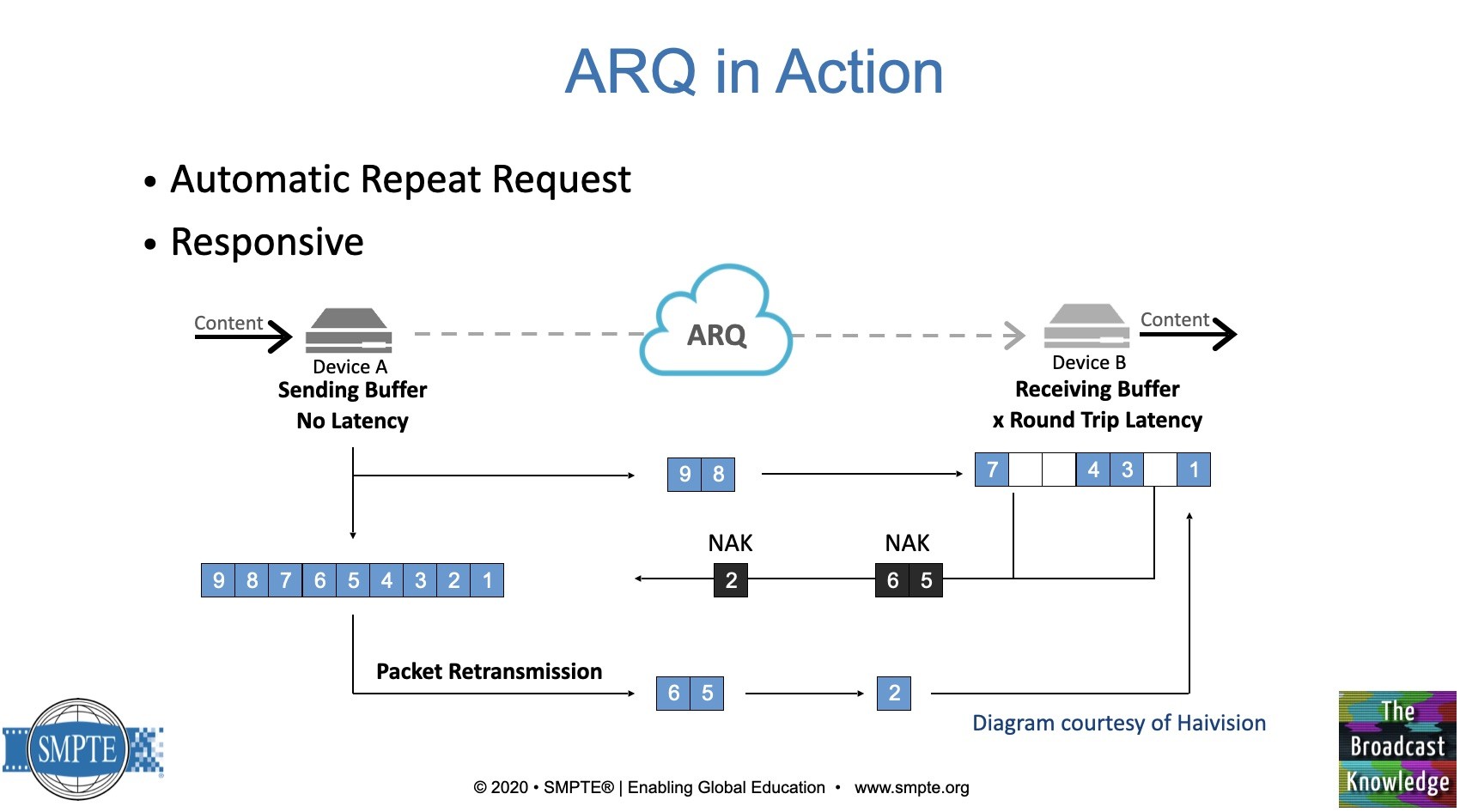 This webcast looks at how SRT and RIST work, their differences and similarities. SRT is a well known protocol created and open sourced by Haivision which predates RIST by a number of years. Haivision have done a remarkable job of explaining to the industry the benefits of using the internet for contibution as well as proving that top-tier broadcasters can rely on it.
RIST is more recent on the scene. A group effort from companies including Haivision, Cobalt, Zixi and AWS elemental to name just a few of the main members, with the aim of making a vendor-agnostic, interoperable protocol. Despite, being only 3 years old, Russell explains the 2 specifications they have already delivered which brings them broadly up to feature parity with SRT and are closing in on 100 members.
Delving into the technical detail, Russell looks at how ARQ, the technology fundamental to all these protocols works, how to navigate firewalls, the benefits of GRE tunnels and much more!
The webcast is free to watch with no registration required.
Watch now!
Speakers
Russell Trafford-Jones
Manager, Support & Services, Techex
Director of Education, Emerging Technologies, SMPTE
Editor, The Broadcast Knowledge