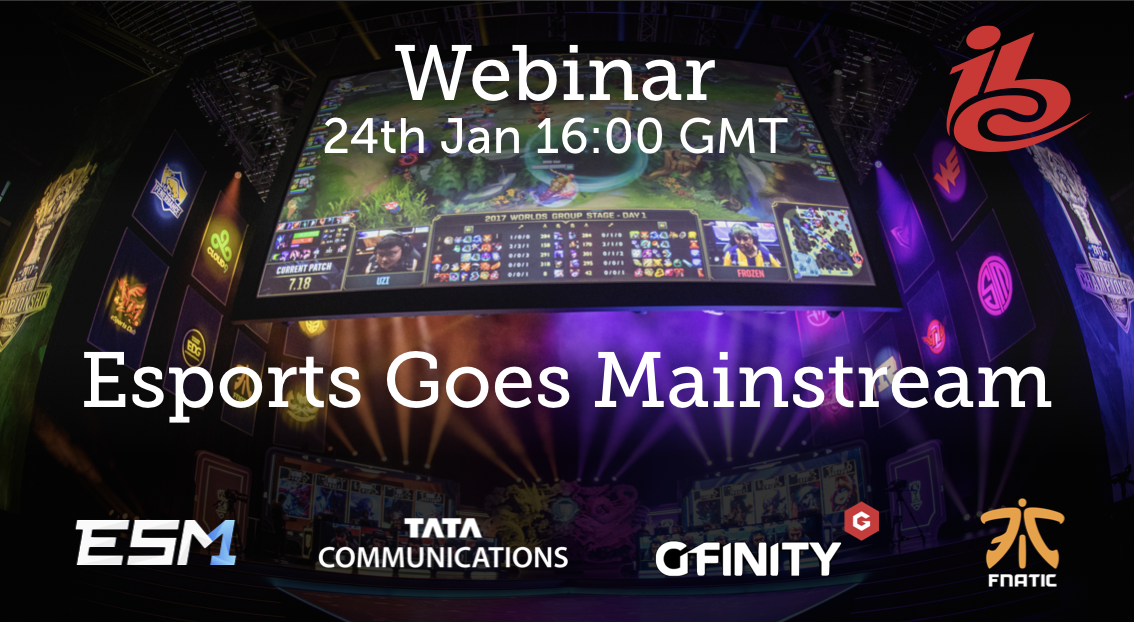 Date: Thursday 24th January, 16:00 GMT
Esports continues to be on the rise and is being picked up by 'traditional' broadcasters like ESPN. These broadcasters may well play a role in diversifying the sport beyond the predominantly young male audience which would benefit the sport and the viewer alike. Esports has also gained a place in the 2022 Asian Games alongside more usual sports like badminton, cycling and Judo.
Here on the site we featured, last year, this look behind the scenes in the transmission gallery at an esports event clearly showing that they are making TV just like anyone else. As we wrote at the time
"Esports is gaining more and more mindshare of broadcast-focused companies – and for good reason. As you watch event the setup, you'll see why Presteigne sponsor the UK eSports awards. As you watch their gallery and spot familiarly-shaped equipment, you'll see why the industry is increasingly taking note." Check it out.
Here, some of the industry's leading participants explain how esports is transforming live content and reaching new audiences as it crosses into the mainstream and catches the attention of the biggest media businesses.
In this webinar you'll learn about:
• How esports is outgrowing traditional sports, reaching a global audience of 590 million by 2020, more than half of millennials
• The growing value of esports media rights and the opportunities for broadcasts and content platforms
• The esports ecosystem of teams, events, leagues, games publishers and platforms
• The role of live production technology to produce esports events for a huge international audience
Speakers
Wouter Sleijffers
CEO,
Fnatic
Dhaval Ponda
Global Sales Head Media Services,
Tata Communications
Ivan Danishevsky
Founder,
ESCharts.com & ESM.one
Martin Wyatt
Head of Partner Relationships,
Gfinity
Robert Ambrose
Moderator,
Managing Consultant,
High Green Media