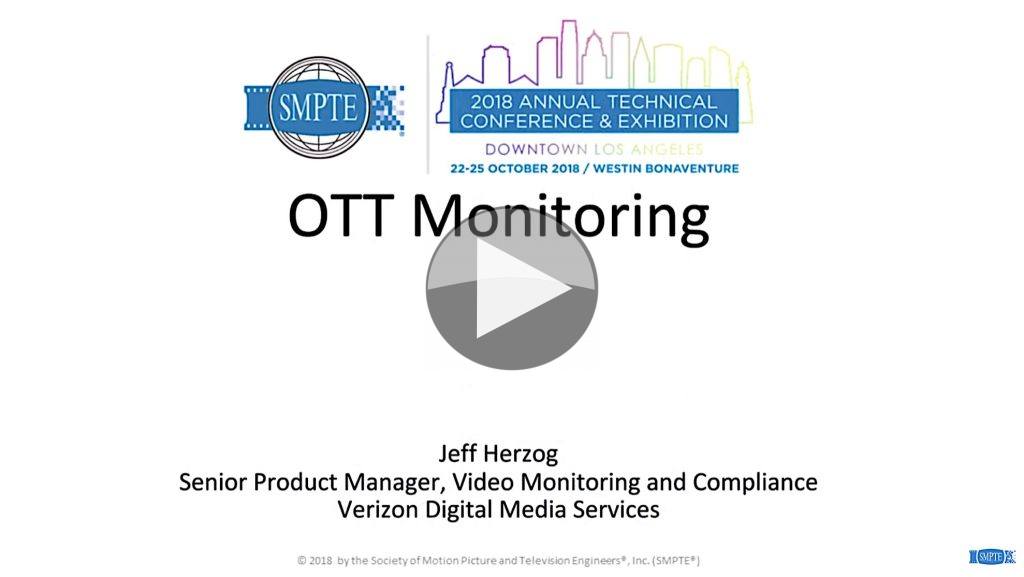 Is it possible to monitor OTT services to the same standard as traditional broadcast services? How can they be visualised, what are the challenges and what makes monitoring streaming services different?
As with traditional broadcast, some broadcasters outsource the distribution of streaming services to third parties. Whilst this can work well in broadcast, there any channel would be missing out on a huge opportunity if they didn't also monitor some analytics of the viewer using their streaming service. So, to some extent, a broadcaster always wants to look at the whole chain. Even when the distribution is not outsourced and the OTT system has been developed and is run by the broadcaster, at some point a third party will have to be involved and this is typically the CDN and/or Edge network. A broadcaster would do well to monitor the video provided at all points through the chain including right up to the edge.
The reason for monitoring is to keep viewers happy and, by doing so, reduce churn. When you have analytics from a player telling you something isn't right, it's only natural to want too find out what went wrong and to know that, you will need monitoring in your distribution chain. When you have that monitoring, you can be much more pro-active in resolving issues and improve your service overall.
Jeff Herzog from Verizon Digital Media Services explains ways to achieve this and the benefits it can bring. After a primer on HLS streaming, he explains ways to monitor the video itself and also how to monitor everything but the video as a light-touch monitoring solution.
Jeff explains that because HLS is based on playlists and files being available, you can learn a lot about your service just by monitoring these small text files, parsing them and checking that all the files it mentions are available with minimal wait times. By doing this and other tricks, you can successfully gauge how well your service is working without the difficulty of dealing with large volumes of video data. The talk finishes with some examples of what this monitoring can look like in action.
This talk was given at the SMPTE Annual Technical Conference 2018.
For more OTT videos, check out The Broadcast Knowledge's Youtube OTT playlist.
Speakers
Jeff Herzog
Senior Product Manger, Video Monitoring & Compliance,
Verizon Digital Media Services