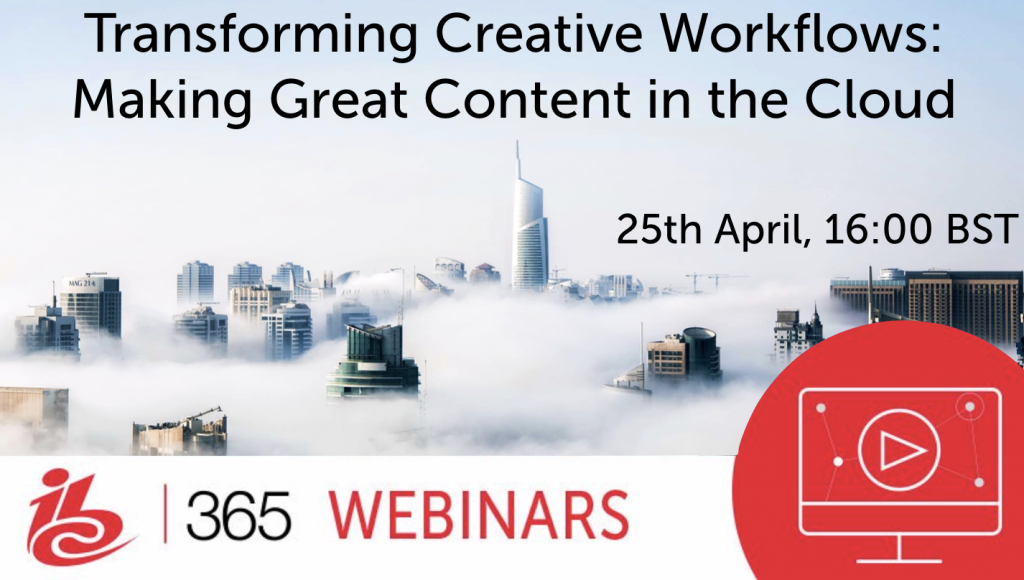 Join IBC365 on Thursday 25 April at 4pm BST to explore why creators are turning to cloud to transform the way they make great content and how virtualised workflows are unlocking the ability to work in new ways: faster, more collaborative, more efficient and more creative.
This webinar goes inside some of the world's leading content creators, production and post-production operations to hear how they are embracing cloud technology to transform the creative processes used to make, produce and deliver video.
The webinar will cover ways in which cloud is enabling more collaboration, access to more talent, round-the-clock working, more content security, and slicker workflows. There's also a dose of reality, as the human and technology challenges and the potential pitfalls of virtualising creative workflows are explored.
Case studies focus on using cloud for:
•Streamlining content creation in the field
•Transforming production and post-production processes
•Efficient content delivery and backhaul
Speakers
Jeremy Smith
Chief Technology Officer,
Jellyfish Pictures
Laura Cotterill
Founder & Managing Director
LCTV
Spencer Stephens
TechXMedia
Photo by Aleksandar Pasaric from Pexels