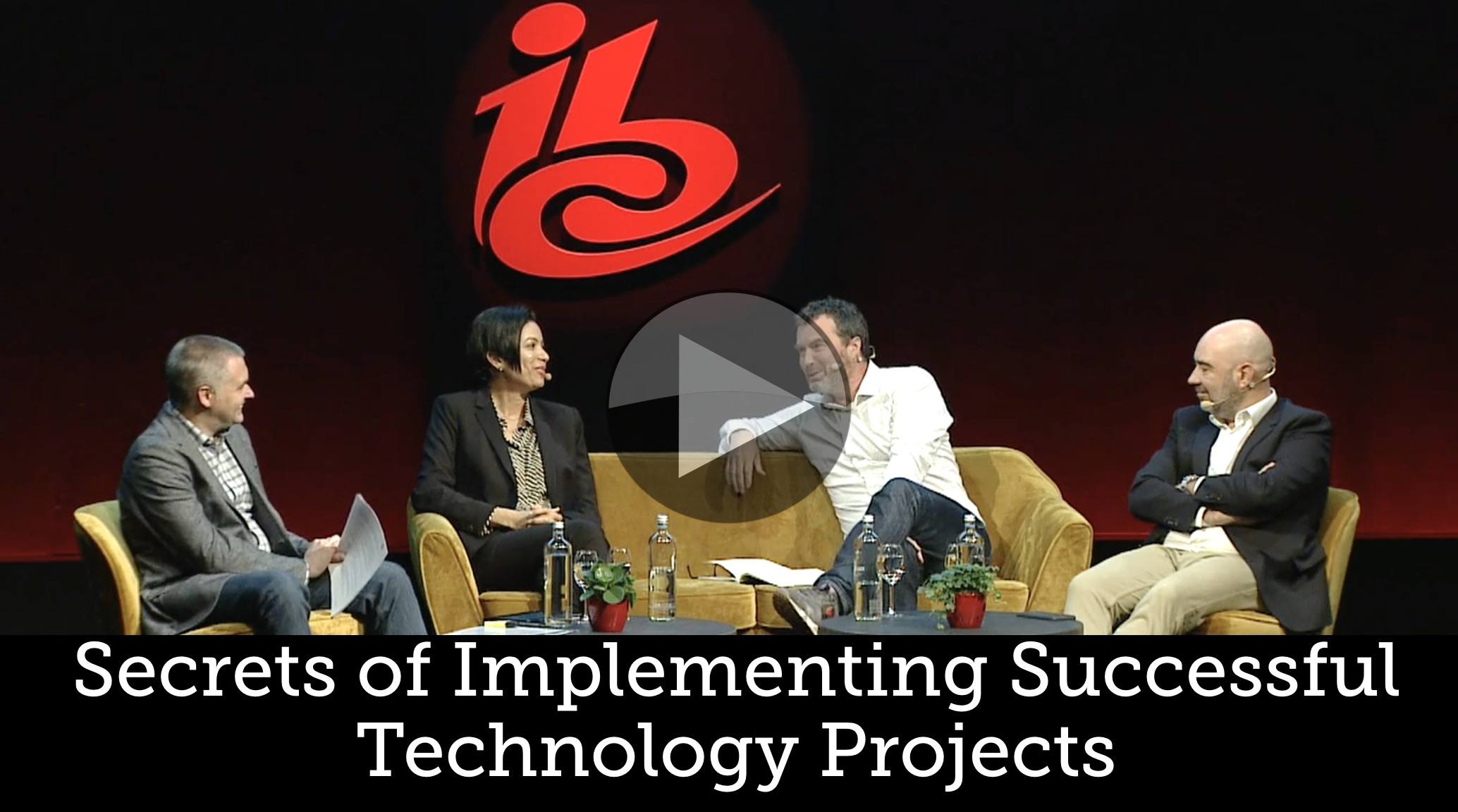 We all know projects can spiral out of control and technology projects where small technical issues can become critical path blockers as much as the many stakeholders who have to be brought along for the ride are prime candidates for delays, overruns and even failure.
In this IBC session, project leaders are brought together to share what they've learnt from their disasters and successes. Moderator, Robert Ambrose, kicks things off asking Jim Dobel what he got out of his involvement in 'the highest profile project disaster in the industry', referring, of course, to the BBC DMI Project
DAZN's Caroline Ewerton explains the rationale for her successfully delivered recent project deploying a virtual production facility for the streaming giant. TF1 follows on outlining their current raft of transformational projects which touch nearly all parts of the broadcast chain, concluding that people and expertise are the main bottlenecks whereby one person holds up a project because they are the only people who know the needed information.
Jim reveals that a lot of his work now is being done in the boardroom helping companies understand their desires to work in an agile way, both in terms of Agile principles and being able to adapt and change quickly. This speed of working, Caroline asserts, focusses the mind on KPI's first and foremost rather than them being an secondary part of a project.
Involving the users as part of the project is key to efficiency, according to Thomas Jacques. TF1 includes a strong training programme as part of the change process to ensure that all staff have full information about how their work will change at the same time as having the opportunity to upskill themselves too. Jim agrees with this approach and endorses sharing facts not optimism with staff as part of a project.
The panel then picks up on the difference between projects which solve day-to-day projects which often come from visits to shows like IBC where someone can find a solution to a problem. But for wide-scale transformational projects in broadcasters, this needs to be led from the top with Thomas underlining that in any project, this is very helpful.
The session comes to a close discussing the need to have technology at the heart of projects, leading projects with managed service providers, convincing people to believe in the project and be part of the change.
Watch now!
Speakers
Caroline Ewerton
Head of Operational Delivery,
DAZN
Jim Dobel
Partner,
Q5
Thomas Jacques
Chief Technology Officer,
TF1 le Groupe
Robert Ambrose
Managing Consultant,
High Green Media