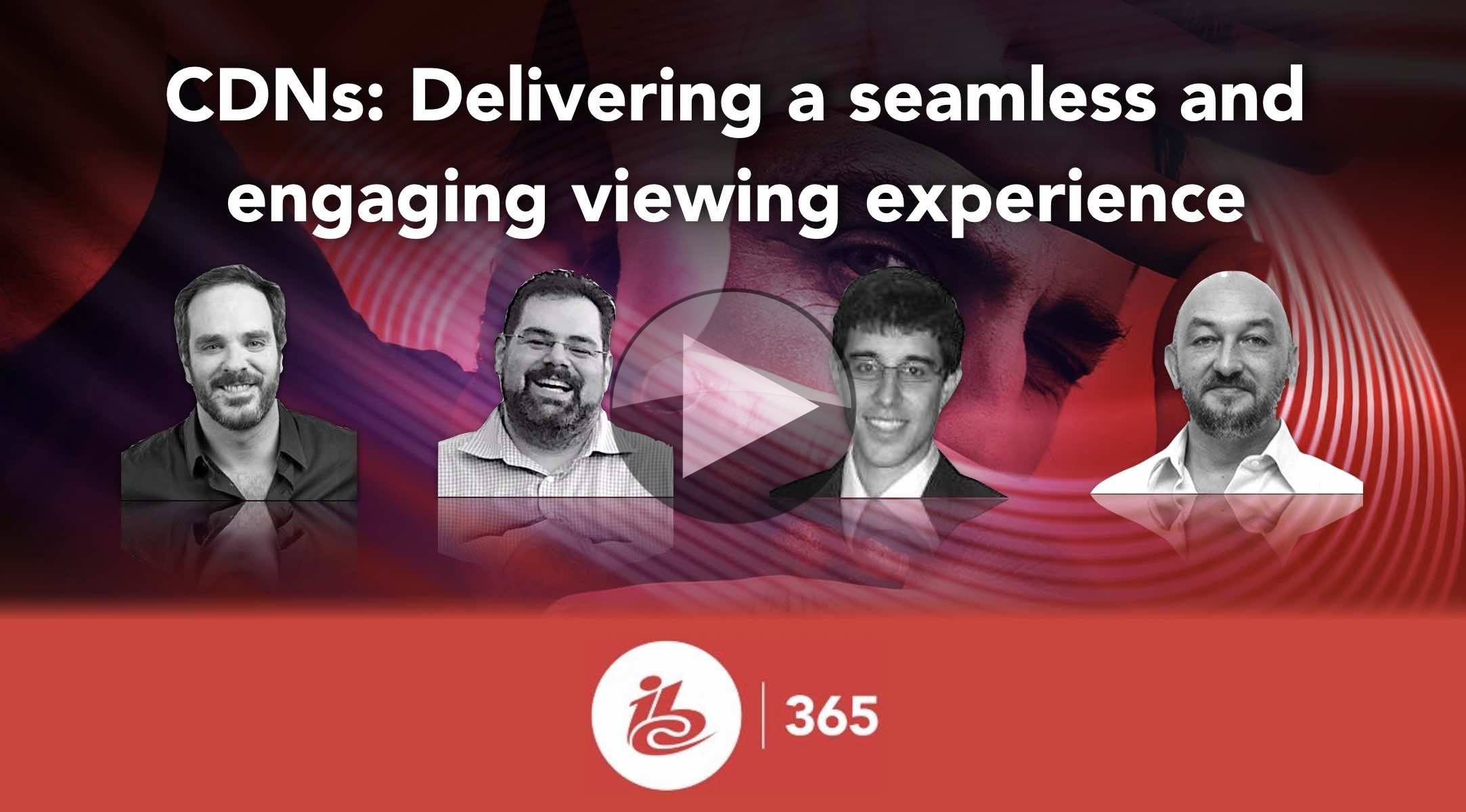 This video brings together broadcasters, telcos and CDNs to talk about the challenges of delivering a perfect streaming experience to large audiences. Eric Klein from Disney+ addresses the issues along with Fastly's Gonzalo de la Vega, Jorge Hernandez from Telefonica, Adriaan Bloem with Shahid moderated by Robert Ambrose.
Eric starts by talking from the perspective of Disney+. Robert asked if scaling up quickly enough to meet Disney+'s extreme growth has been a challenge. Eric replies that scale is built by having multiple routes to markets using multiple CDNs so the main challenge is making sure they can quickly move to the next new market as they are announced. Before launching, they do a lot of research to work out which bitrates are likely to be streamed and on what devices for the market and will consider offering ABR ladders to match. They work with ISPs and CDNs using Open Caching. Eric has spoken previously about open caching which is a specification from the Streaming Video Alliance to standardise the API between for CDNs and ISPs. Disney+ uses 7-8 different provers currently and never rely on only one method to get content to the CDN. Eric and his team have built their own equipment to manage cache fill.
Adriaan serves the MENA market and whilst the gulf is fairly easy to address, north Africa is very difficult as internet bandwidths are low and telcos don't peer except in Marseille. Adriaan feels that streaming in Europe and North America as 'a commodity' as, relatively, it's so much easier compared to north Africa. They have had to build their own CDN to reach their markets but because they are not in competition with the telcos, unlike CDNs, they find it relatively easy to strike the deals needed for the CDN. Shahid has a very large library so getting assets in the right place can be difficult. They see an irony that their AVOD services are very popular and get many hits for a lot of the popular content meaning it is well cached. Their SVOD content has a very long tail meaning that despite viewers paying for the service, they risk getting a worse service because most of the content isn't being cached.
Jorge presents his view as both a streaming provider, Movistar, and a telco, Telefonica which services Spain and South America. With over 100 POPs, Telefonica provides a lot of IPTV infrastructure for streaming but also over the internet. They have their own CDN, TCDN, which delivers most of their traffic, bursting to commercial CDNs when necessary. Telefonica also supports Open Caching.
Eric explains that the benefit of Open Caching is that, because certain markets are hard to reach, you're going to need a variety of approaches to get to these markets. This means you'll have a lot of different companies involved but to have stability in your platform you need to be interfacing with them in the same way. With Open Caching, one command for purge can be sent to everyone at once. For Adriaan, this is "almost like a dream" as he has 6 different dashboards and is living through the antithesis of Open Caching. He says it can be very difficult to track the different failovers on the CDNs and react.
Gonzalo points out how far CDNs like Fastly have come. Recently they had 48 hours' notice to enable resources for 1-million concurrent views which is the same size as the whole of the Fastly CDN some years go. Fastly are happy to be part of customers' multi-CDN solutions and when their customers do live video, Fastly recommend that they have more than one simply for protection against major problems. Thinking about live video, Eric says that everything at Disney+ is designed 'live first' because if it works for live, it will work for VoD.
The panel finishes by answering questions from the audience.
Watch now!
Free registration required
Speakers
Eric Klein
Director, Media Distribution, CDN Technology,
Disney+
Jorge Hernandez
Head of CDN Development and Deployment,
Telefonica/Movistar
Adriaan Bloem
Head of Infrastructure,
Shahid
Gonzalo de la Vega
VP Strategic Projects,
Fastly
Robert Ambrose
Co-Founder and Research Director,
Caretta Research