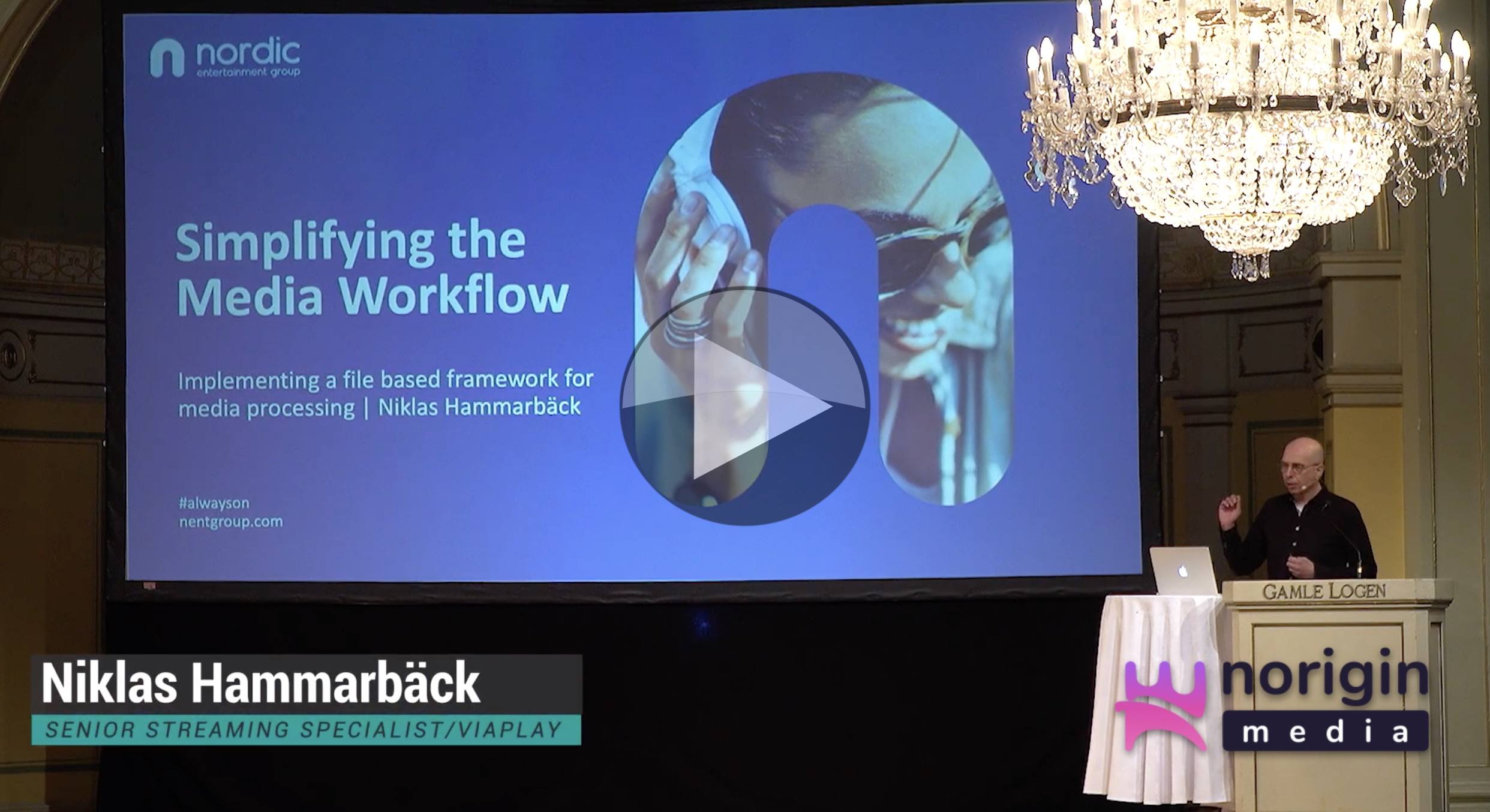 IMF is an exchange format for exchanging media between companies. Wrapping up many different versions of a programme or film into one deliverable, this Interoperable Master Format promises to reduce storage costs, to simplify workflows and, of course, to allow any company to deliver to any other.
Niklas Hammarbäck from the Nordic Entertainment Group explains how they have moved their workflows over to IMF and the benefits that has brought. Niklas lays out the problems he was trying to solve – the main one being the many different delivery formats that must be ingested. These differences create complexity and inefficiencies. The talk examines the requirements that the group developed ahead of transforming their workflows; having a single common format, for example.
This leads in to IMF which Niklas compares to baking a cake. The IMF format contains ingredients and a recipe for creating the deliverable. The ingredients in IMF are the video, audio and metadata files and the recipes are also contained in the delivery. This method allows for a video to be delivered once with several audio files. The traditional alternative would be sending the same video four separate times just with different sound.
Niklas goes in to some detail about the contents of an IMF delivery including the CPL files which are the 'recipes' for the media 'ingredients' giving examples from https://cpl.fishtank.cloud.
The talk finishes with a summary of the benefits, a check against the requirements and what has been achieved and some questions from the audience.
Speakers
Niklas Hammarbäck
Senior Streaming Specialist,
Nordic Entertainment Group