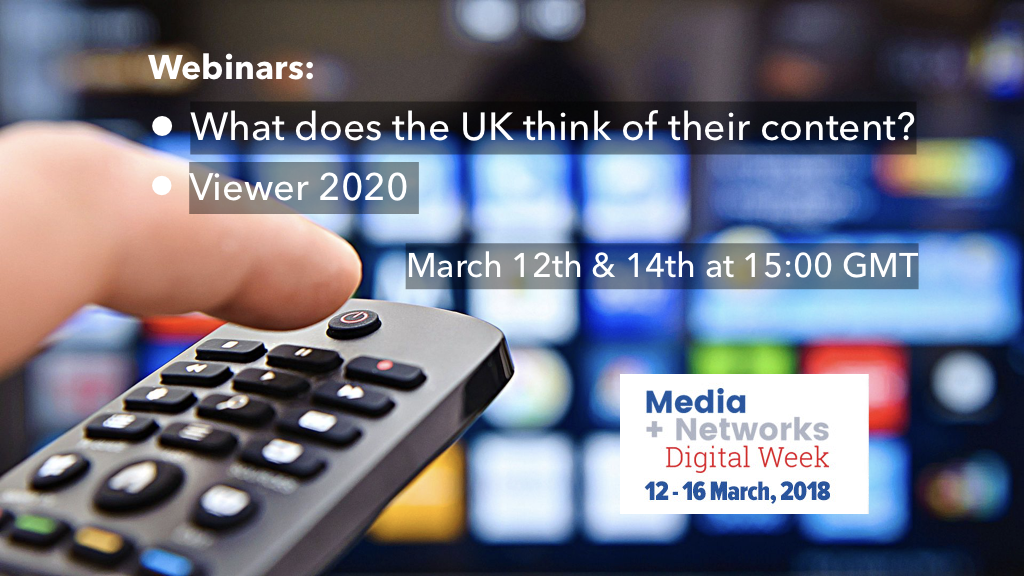 A double bill of webinars looking at how the UK views its content and how this will change over the next two years as part of Media + Networks Digital Week.
Tony Gunnarsson, Senior Analyst at Ovuum, looks at how viewing are habits changing and what the future looks like examining the impact of:
• The rise of mobile
• The impact of social media
• Content beyond the programme
• 4k, 8k, VR and AR
Tony is joined by Nick Walters, CEO of Hopster at
15:00 GMT March 12th – Register now!
MTM then hosts an hour examining what UK viewers think and feel about the content on their screens.
15:00 GMT March 14th – Register now!