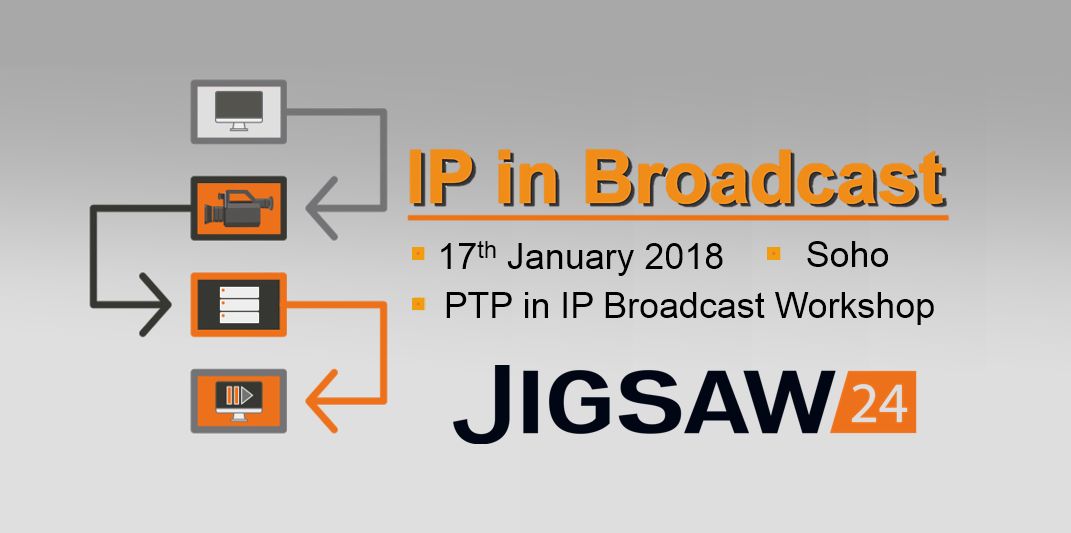 Meeting: 17th Jan 2018 | 17:00 | 8 Golden Square, Soho W1F 9HY
An exclusive presentation and demonstration to help you get to grips with Precision Time Protocol (PTP) and IP workflows from Daniel Boldt (Head of Software Development, Meinberg) and Nikolaus Kerö (General Manager, Oregano Systems).
If you're thinking about upgrading to an all-IP studio workflow, traditional synchronisation techniques like black burst and tri-level sync will have to be replaced with a packet-based method in order to make best use of the new single, shared medium. PTP is ideally suited to this, and the SMPTE 2059 standard has helped define and tailor PTP to the needs of the broadcasting industry.
Of course, planning, configuration and continuous monitoring are essential for every studio's mission critical applications, especially if you're upgrading to an IP-based infrastructure. As part of an in-depth presentation around PTP and IP workflow, Daniel and Nikolaus will be discussing their experiences of working with the new technologies, and comparing different PTP-enabled topologies. They'll also provide a real-world demonstration of IP-based applications to showcase the performance of PTP under varying network conditions, and highlight its pitfalls, which could affect availability and accuracy further down the line. As standard, there'll be drinks so you can network and discuss all the evening's topics with everyone afterwards.
What to expect…
5pm Registration.
5.30pm Presentation begins.
8pm Drinks and networking.