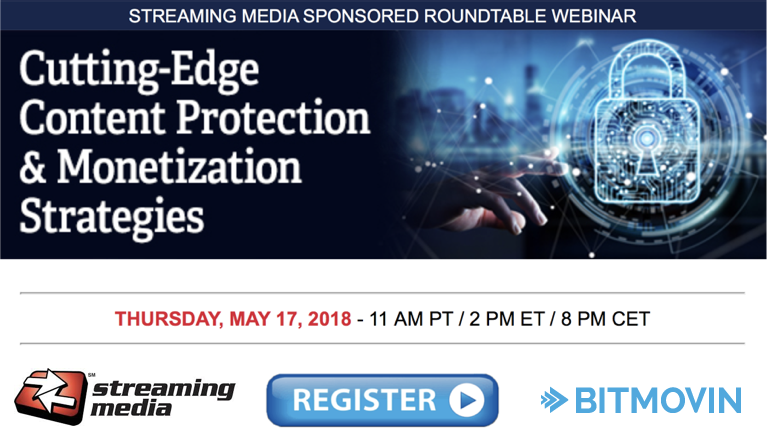 THURSDAY, FEBRUARY 15, 2018 – 11:00 AM PT / 2:00 PM ET
Thursday, May 17th 11AM PT/ 19:00 BST
Monetization is top of mind for many video publishers, and therefore so is DRM and other forms of content protection and piracy mediation. Successful monetization strategies will deploy innovative approaches to ad insertion, subscription models, or payment processing (and maybe all three), while at the same time deploying the latest in multi-DRM and content protection. Join this webinar to find out how to maximize your monetization opportunities.