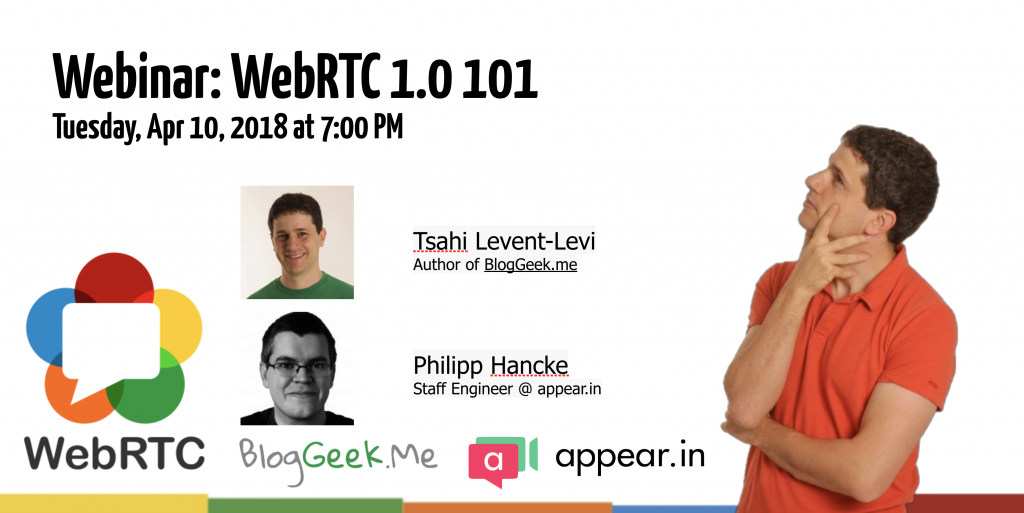 Often hailed as a fix to high latency in OTT services, WebRTC is finding more and more applications across the board. Find out more about this live streaming technology that is here to stay.
In this webinar, Philipp Hancke will provide answers to the following questions:
* What should you change in your app due to WebRTC 1.0?
* What new tricks did 1.0 teach the "old" WebRTC dog?
* Do you need to update my app to be compliant and work in Chrome next year?
* How much effort is involved in this migration to WebRTC 1.0 anyway?
* How to find out if a github project you select supports WebRTC 1.0?
Speakers
Tsahi Levent-Levi
Author of BlogGeek.me
Philipp Hancke
Staff Engineer @ appear.in