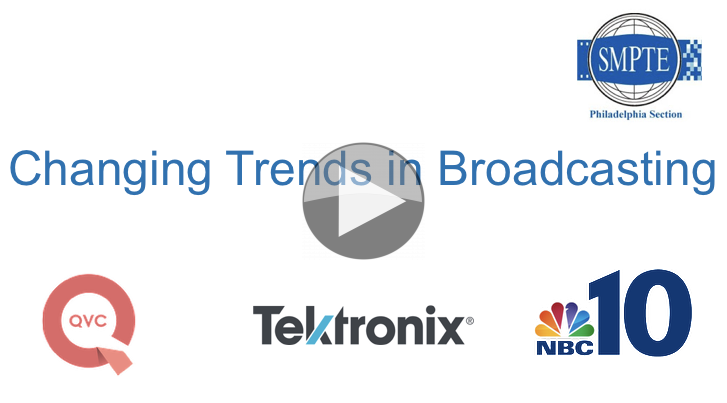 A panel of local experts discuss various topics around changing trends in broadcasting: • Are cable networks looking at 4K?
• QVC's Simulcasts on Facebook Live
• What interest is there in IP standards?
• What new technologies interest local stations?
• Are manufacturers providing the solutions that broadcasters need?
• How are viewers consuming content now and
• How are broadcast techs learning new technologies?
Moderator:
Mark Mullen – Broadcast Facilities Engineer/Technical Director, Millersville University
Panelists:
– Greg Gialloreto – Director of Global Broadcast Architecture, QVC
– Karl Kuhn – Senior Video Systems Application Engineer, Tektronix
– Anthony Plosz – VP of Engineering & Operations, WCAU-TV
This June 2017 meeting of the Philadelphia Section of SMPTE was held at WCAU-TV in Bala Cynwyd, PA.
www.philasmpte.org