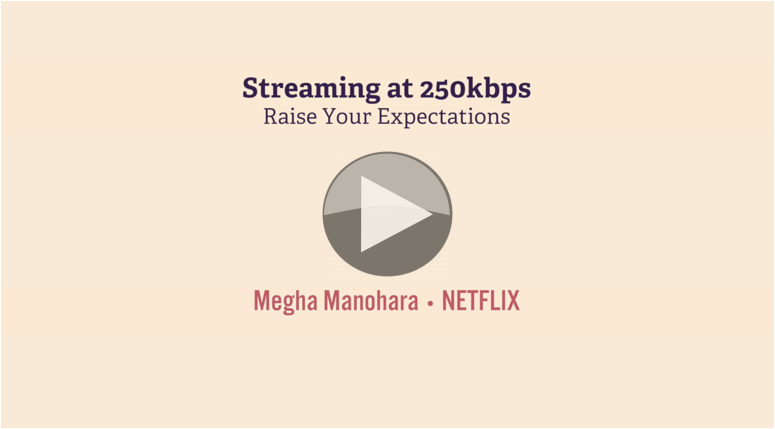 Megha Manohara discusses Netflix's ongoing efforts to reduce the bitrate of movies whilst maintaining their enjoyability showing their success right down to 250kbps.
As a Senior Software Engineering on Video Algorithms, Megha's talk focuses on the research and implementation challenges of Dynamic optimizer – an innovative shot-based encoding tool that raises the perceptual quality of streams at bitrates as low as 250kbps. Visiting VMAF, PSNR and other metrics on the way, this talk gives great ideas on reducing bitrate and measuring success.
See also, her article on per-shot encoding.