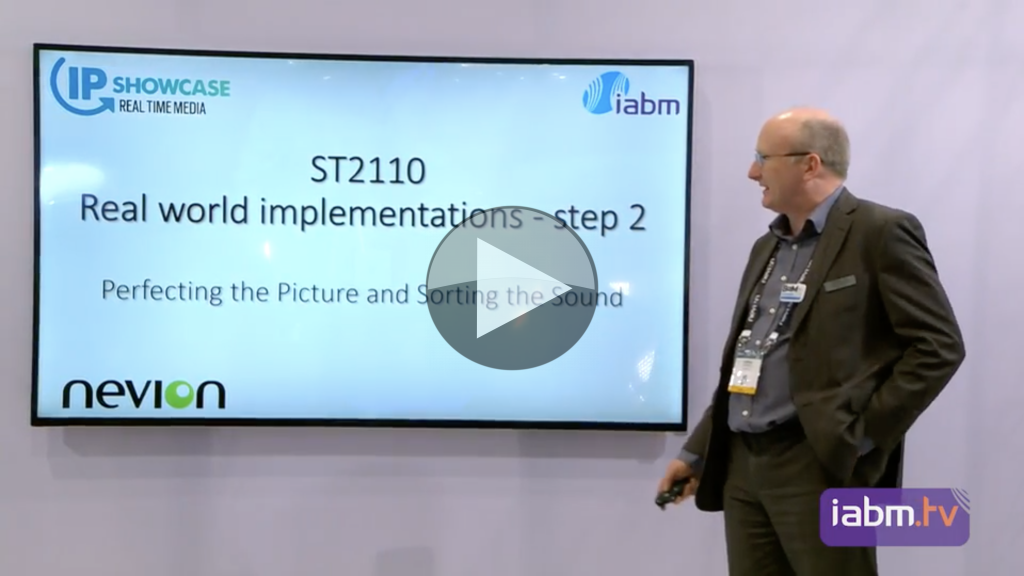 Andy Rayner from Nevion takes us through the principles for creating complete SMPTE ST 2110 systems based on Nevion's real-world deployments.
With the basics for SMPTE ST 2110 in place, developments and deployments are focusing on achieving the 'whole solution'. An all-IP environment offers immense flexibility which is yet to be fully realized but is coming to fruition as vendors mature their capabilities. As well as basic architectures, some of the areas explored including optimising buffering, audio manipulation, conversion between ST 2110 and SMPTE ST 2022 & going on/off campus in IP.
Looking at Audio, Scaling of media flows and the key question of orchestration, this is a great real-world look at ST 2110.