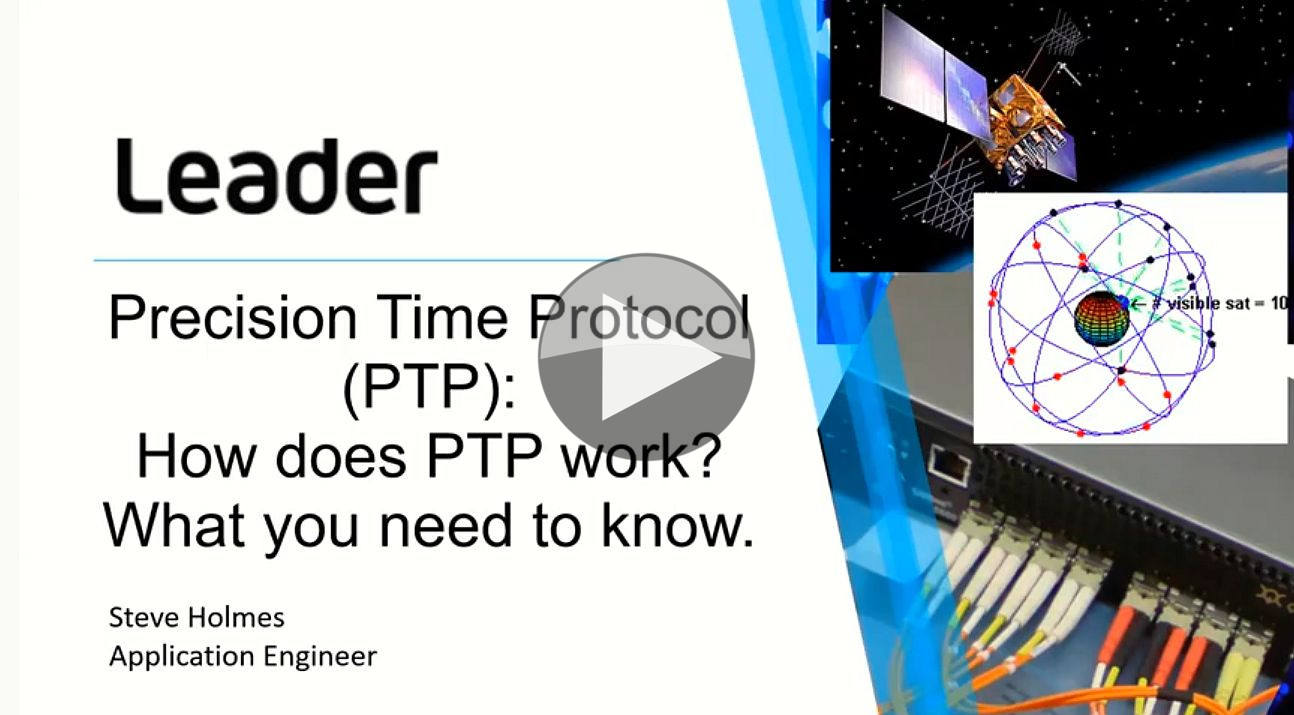 Moving to IP can be difficult. For some, it's about knowing where to even start. For others, it's a matter of understanding some of the details which is the purpose of this talk from Leader US which looks at the top questions that Leader's heard from its customer base:
How do we look at it?
How do we test it?
How is the data sent?
What is PTP?
How do we control it?
What is NMOS?
What are the standards involved?
These questions, and more, are covered in this webinar.
Steve Holmes from Lader Us details the IP relevant basics starting with the motivations: weight, cost, scale, density, and independent essences. We can then move on to the next questions covering RTP itself and how 2022-6 was built upon it. SMPTE ST 2022-6 splits up a regular SDI signal into sections and encapsulates them, uncompressed. This is one big difference from SMPTE ST 2110 where all essences are sent separately. For some, this is not a benefit, but for general broadcast workflows, it can sometimes be tricky getting them into alignment and some workflows are aimed at delivering an incoming bundle of PIDs so being able to separate them is a backward step.
With this groundwork laid, Steve explains how seamless redundancy works with SMPTE 2022-7 going on to then describe the difficulty of keeping jitter low and the importance of sender profiles in ST 2110. Steve finishes this section with a discussion of NMOS specifications such as IS-05 and IS-06. The session ends with a Q&A.
Watch now!
Speaker
Steve Holmes
Freelance consultant