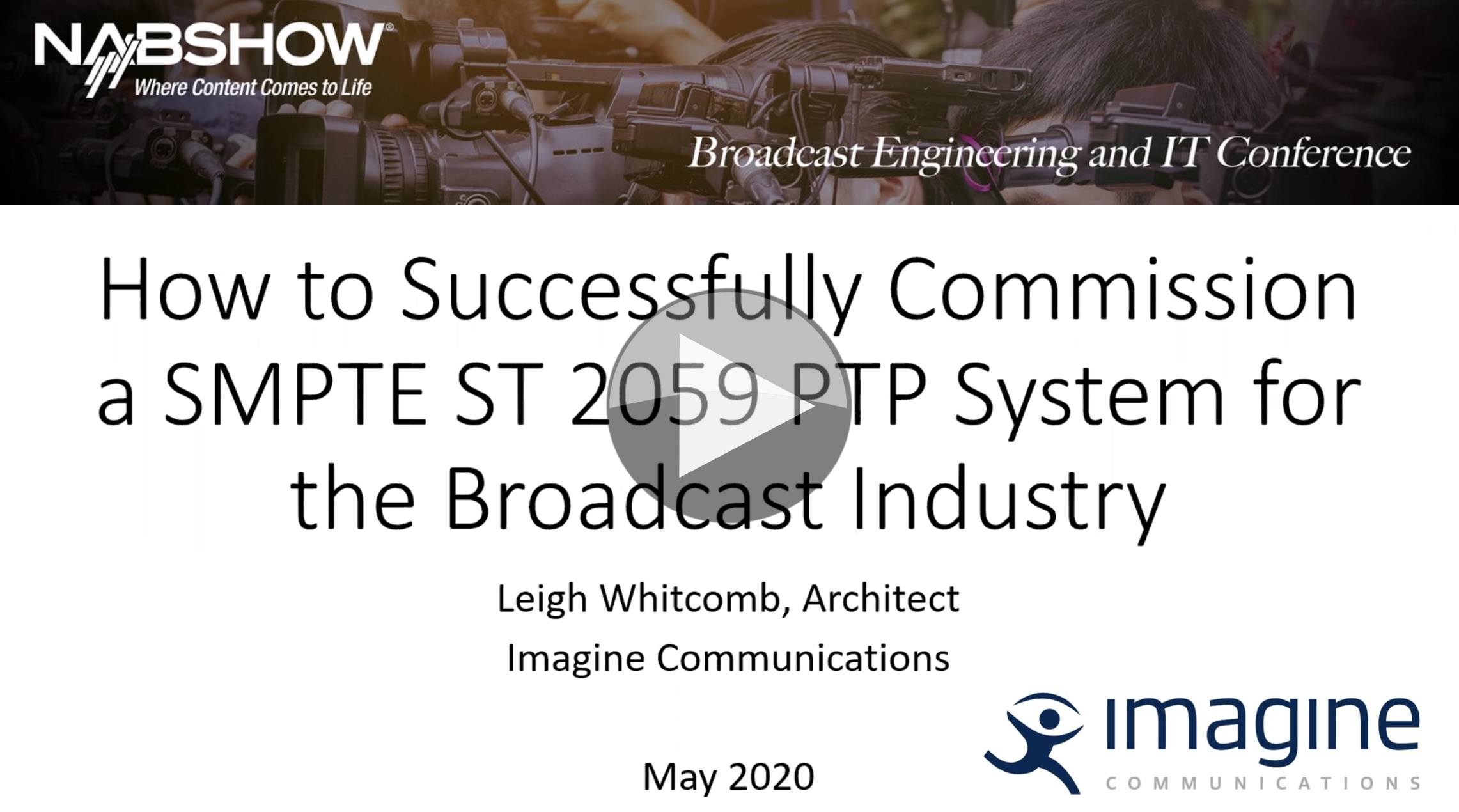 PTP is the beating heart behind video- and audio-over-IP installations. As critical as black and burst reference, it pays to get it right. But PTP is a system, not a monolithic signal distributed around the facility. Unlike genlock, it's a two-way conversation over networked infrastructure and whilst that brings great benefits, it changes how we deal with it. The system should be monitored, both at the ST 2059 layer and network layer. But before we even get to that point, implementation requires care particularly as the industry is still in the early phases of developing tools and best practices for project deployments.
Leigh Whitcomb from Imagine Communications has stepped up to bring us his experiences and best practices as part of the Broadcast Engineering and IT Conference at NAB. This talk assumes an existing level of knowledge of PTP. If you would like to start at the beginning, then please look at this talk from Meinberg and this from Tektronix.
Leigh starts by explaining that, typically, the best architecture is to have a red and a blue network. A grand master would then be on both networks and both would be set to lock to GPS. He explains how do deal with prioritisation and preventing other devices from becoming grand masters. He also explains some of the basic PTP parameter values such as setting the Announcement time outs. Other good design practices he discusses are where to use Boundary Clocks, avoiding PTP Domain numbers of 0 and 127 plus using QoS and DSCP.
As part of the commissioning piece, Leigh goes through some frequently-seen problems such as locking up slowly due to an incorrect Delay Request setting or the Grand Master announce rate being the same as the timeout. To understand when your system isn't working properly, Leigh makes the point that it's vital to understand in detail how you expect the system to behave. Use checklists to ensure all parameters and configuration have been applied correctly but also to verify the PTP packets themselves leaving the GM. Leigh then highlights checklists for other parts of the network such as the switches and Media Nodes.
There are a number of tools available for faultfinding and checking compliance. As part of commissioning, the first port of call is the device's GUI and API which will obviously give most of the parameters needed but often will go further and help with fault finding. WireShark can help verifying the fields in the packets, the timing and message rates. Whilst Meinberg's Track Hound is a free program which allows you to verify the PTP protocol and Grand Masters. The EBU List project also covers PTP/ST 2059. Helpfully, Leigh talks through how to use Wireshark to verify fields and message rates.
In terms of Testing, Leigh suggests running a packet capture (PCap) for 48 hours after commissioning to verify any issues. He then highlights the need for redundancy testing. This is where understanding how you intend the network to work is important as redundancy testing should also be combined with network testing where you deliberately pull down part of your network and see the GMs change as intended. This changeover will be managed by the Best Master Clock Algorithm (BMCA). When troubleshooting, you should use your monitoring system to help you visualise what's happening. A good system should enable you to see the devices on the network and their status. Many companies would want to test how successfully the system recovers from a full failure as this will represent the maximum traffic load on the PTP system.
How to watch
1) Click on 'Add to favourites'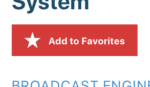 2) Register for free – or log in if you are already part of NAB Express

3) You will then see the video on the left of the screen.


Watch now!
Speakers
Leigh Whitcomb
Architect,
Imagine Communications