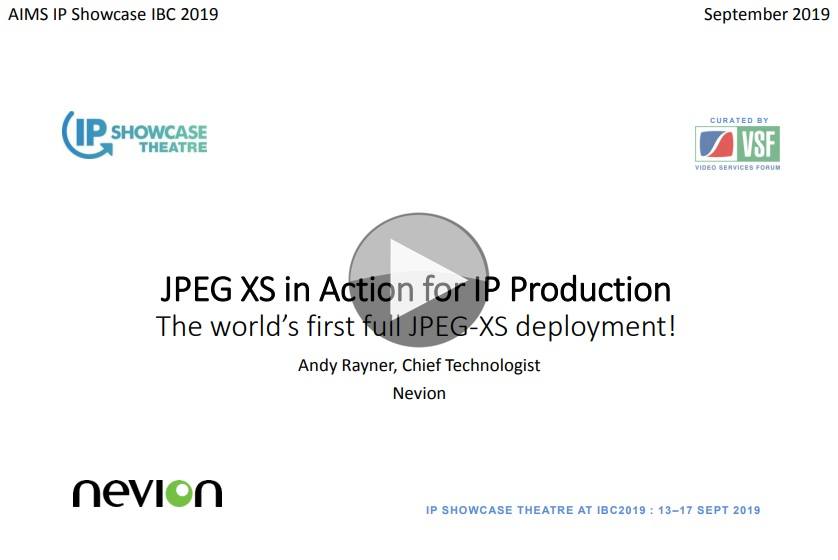 JPEG XS is a new intra-frame compression standard delivering JPEG 2000 quality with 1000x lower latency – microseconds instead of milliseconds. This codec provides relatively low bandwidth (visually lossless compression at ratio of 10:1) with very-low and fixed latency, which makes it ideal for remote production of live events.
In this video Andy Rayner from Nevion shows how JPEG XS fits in all-IP broadcast technology with SMPTE ST 2110-22 standard. Then he presents the world's first full JPEG-XS deployment for live IP production created for a large sports broadcaster. It was designed for pan-European WAN operation and based on ST 2110 standard with ST 2022-7 protection.
Andy discusses challenges of IP to IP processing (ST 2110-20 to ST 2110-22 conversion) and shows how to keep video and audio in sync through the whole processing chain.
This presentation proves that JPEG-XS is working, low latency distributed production is possible and the value of the ST2110-22 addition to the 2110 suite.
You can see the slides here.
Speaker
Andy Rayner
Chief Technologist
Nevion Ltd.